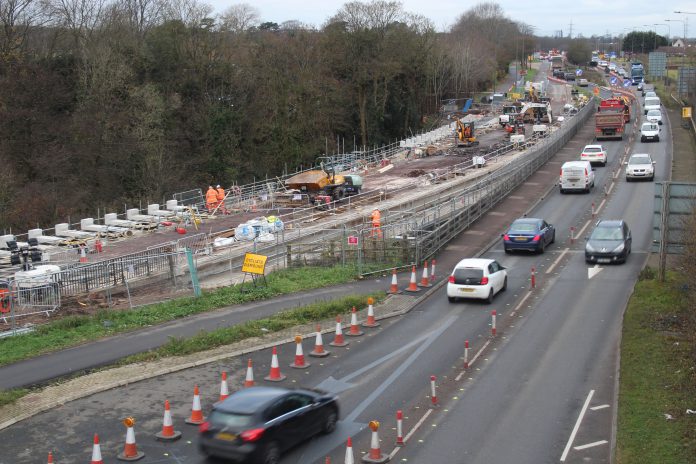 Following feedback received from local residents and councillors, and a review of traffic management in the vicinity of the Bromley Heath Viaduct, it has been decided to reinstate the left turn at Hambrook (B4058 Bristol Road).
Although the trial recorded data showing improvements to the traffic flow on the wider network, there has been significant congestion through the Frenchay area. In response to residents' concerns, we have decided to revert to the traffic management in place before the trial.
The left turn will be reinstated on Monday 11 December.
Cabinet Member for Transport Cllr Colin Hunt said: "We have now completed a three-week trial of suspending the left turn from Winterbourne at the Hambrook traffic lights. I would like to thank residents for their patience whilst we collected traffic management information, camera data and route assessments during peak hours.
"We have taken into account all feedback from residents, motorists and members of the public who kindly provided constructive comments during the trial, and it has now been agreed to lift the no left turn restriction."
Other traffic management implemented during the work at Bromley Heath Viaduct will remain in place including other changes at the Hambrook lights.
For further information on the traffic management during the Bromley Heath Viaduct works please see our webpage www.southglos.gov.uk/transport-and-streets/streets/roads-road-works/major-roadworks/bhviaduct/traffic-management/