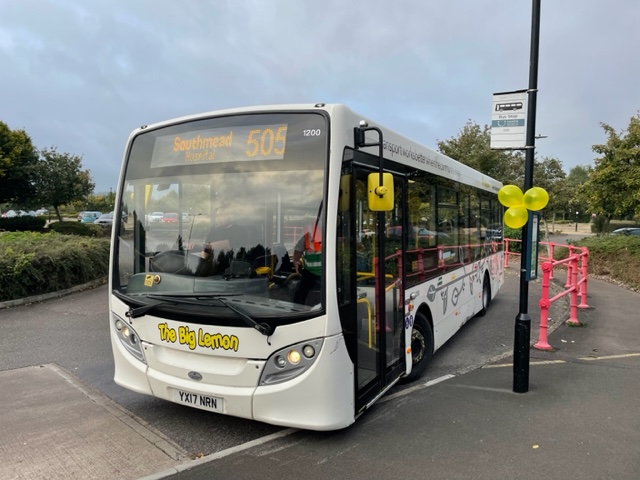 South Gloucestershire Council has committed £250,000 of additional funding to further extend the 84/85 bus service until Easter 2024 and secure the 622 school journey until the end of the 2023/24 academic year.
In June, the Council worked in partnership with Gloucestershire County Council to save the 84/85 bus and keep it running until the end of August while a longer-term solution was explored.
The Councils have now announced they will further extend the service which provides the only public transport link from villages, such as Cromhall and Hawkesbury Upton, to essential services in Wotton-under-Edge and Yate.
A replacement 84/85 service is being delivered by bus operator The Big Lemon, and is operating to a limited timetable, every two hours in each direction.
The 622 school journey was due to end at the end of the current academic year but has been further extended by the Council until the end of July 2024.
It will continue to provide school trips from Severn Beach to Castle School in Thornbury and is open to all members of the public, meaning children can continue to get to school safely and residents remain connected. The service will be renumbered as the 918 but is the same route/timetable and will continue to be run by Eurotaxis.
Councillor Chris Willmore, cabinet member with responsibility for planning, regeneration, and infrastructure at South Gloucestershire Council, said: "We have been doing all we can to keep bus services running so people can continue to get to their doctor appointments, their jobs, schools, and communities remain connected.
"I am confident this news will be welcomed by people who rely on these bus routes as I know how important they are to enable them to go about their day to day lives. I would like to thank people for raising important issues around these services and speaking so passionately about the difference they make to their lives. I'm delighted we can announce this additional support to keep the services running."
The council decision can be viewed at https://council.southglos.gov.uk/ieDecisionDetails.aspx?ID=1503
Local bus timetables can be found at https://travelwest.info/
For more information about WESTlink demand responsive transport visit https://travelwest.info/westlink/