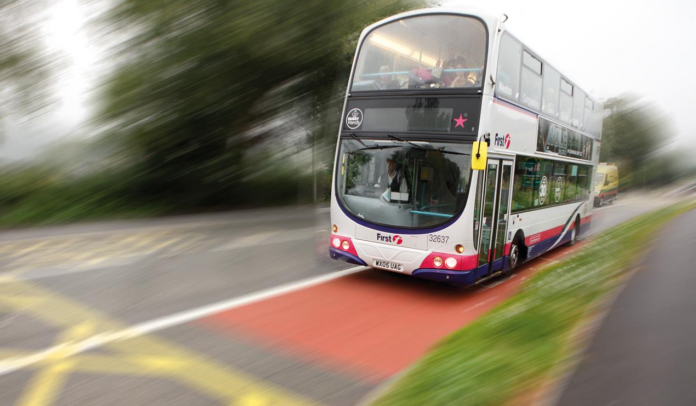 Bus services across Bristol, Bath and South Gloucestershire are set to benefit from a £2.2 million funding boost that will cut emissions and help to improve air quality in the region.
There are 12 routes across the region that will benefit from the funding, which was awarded this month from the government's Clean Bus Technology Fund following a successful joint bid by Bristol City Council, South Gloucestershire Council and Bath and North East Somerset Council.
Cllr Mhairi Threlfall, Cabinet Member for Transport at Bristol City Council who led the bid, said: "It is great news that we have been successful in our bid for this funding, which will help us to improve air quality across the region by making vital environmental upgrades to the bus fleet.
"We will be prioritising these upgrades on the bus routes that we know to be the most polluted with levels of harmful air pollutants that are far too high.
"This will form part of our continuing efforts to turn around the issues with air quality in our area and make Bristol a healthier place to live and work. I look forward to seeing this new technology being brought into action over the next year."
The money will be used to retrofit emissions reductions technology on 81 buses that run on these 12 routes, which cover some of the most polluted roads on the wider network.
All 81 buses will be upgraded from Euro IV/V standard to Euro VI, which is the best environmental standard available and will cut the release of harmful Nitrous Oxides from these buses by up to 94 per cent.
New engines will be installed on 12 of these buses, which will utilise alternative technologies including EV/Hybrid engine refits.
The rest will be fitted with Selective Catalytic Reduction Technology, which will reduce the amount of Nitrogen Dioxide and other harmful pollutants being released into the air.
Cllr Colin Hunt, South Gloucestershire Cabinet Member for Planning, Transportation and the Strategic Environment, said: "We know that getting travellers out of their cars and onto buses helps to reduce congestion and makes journeys easier and faster, but it also helps us achieve our pollution reduction goals.
"By improving our existing buses to reduce emissions, we are working together with bus users to make an even bigger contribution to improving air quality for everyone."
Councillor Mark Shelford (Conservative, Lyncombe), Cabinet Member for Transport & Environment, said: "This really is very welcome news. It will contribute towards our commitment to drive down the current unacceptable levels of NO2 in areas such as London Road.
"Tackling emissions and encouraging more people to choose greener ways to travel is one of our priorities and investment on buses operating on these particular routes will have a direct impact on improving the health of people."
The bus routes that will benefit from these environmental upgrades are:
73: Bristol Temple Meads – Cribbs Causeway via Filton
78/79: Bristol – Thornbury via Filton & Cribbs Causeway
2: Cribbs Causeway – Stockwood via City Centre
505: Long Ashton – Southmead Hospital (Park & Ride)
506: Bristol – Southmead Hospital
X46: Bristol – Yate via Winterbourne
47: Bristol – Chipping Sodbury via Downend
17: Keynsham – Southmead Hospital via Kingswood
X39: Bath – Bristol
3: Foxhill – Bathford via Bath City Centre.
This funding award is in addition to a previous £500,000 in 2015 from the Clean Bus Technology Fund, which went towards upgrading 35 buses up to Euro V and VI standard.
Bristol City Council and South Gloucestershire Council, in partnership with First Bus, were also successful in securing £4.8 million of grant funding last year, which will unlock up to £30 million of private investment from First to introduce up to 110 new gas-powered buses into the fleet. These buses will start entering service in 2019, providing a further boost to improving air quality in the city.
James Freeman, Managing Director for First West of England said: "We are very excited that this grant aid means that we will have more than 250 buses in our fleet to the very highest Euro VI standard, which means the West of England in general and Bristol in particular will have one of the cleanest and greenest bus fleets in the country, especially when all of these are joined by the bio-gas buses over the next couple of years."