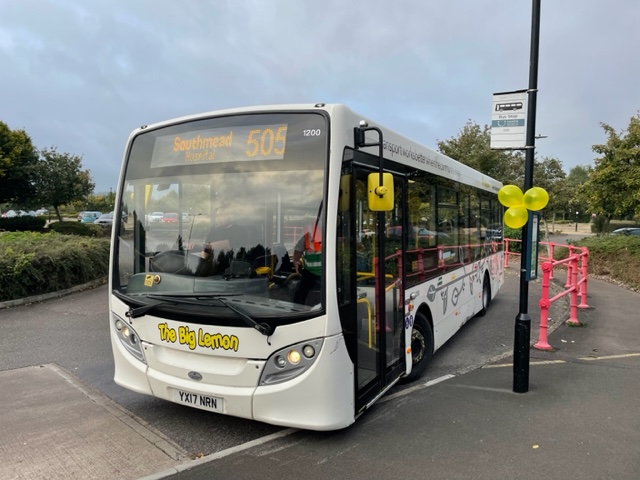 South Gloucestershire Council and Gloucestershire County Council have worked in partnership to enable an 84/85 bus service to continue for a further three months whilst a longer-term solution is explored.
A replacement 84/85 service will be delivered by bus operator The Big Lemon, and from Monday 5 June will operate to a limited timetable, every two hours in each direction.
This new service will ensure communities in South Gloucestershire and Gloucestershire served by the route remain connected and provides time for a more permanent solution to be investigated. South Gloucestershire Council will work with the West of England Combined Authority (WECA) and neighbouring authorities Gloucestershire County Council, Stroud District Council, Wotton Under Edge Town Council, as well as the parish and town councils served by these routes, to develop a long-term plan to continue to deliver the service.
Due to the emergency arrangement, it has not been possible to update the existing bus timetable information however it will be available soon and will also be featured on https://travelwest.info/ The school journeys to Chipping Sodbury and Katherine Lady Berkeley have been retained except for the afternoon journey from Chipping Sodbury School.
At this stage it wasn't possible to find an exact like for like replacement for the previous 84/85 timetable, so the councils have focused on retaining a service. It is hoped that the recently launched demand responsive transport will be able to help cover any gaps.
Councillor Chris Willmore, cabinet member with responsibility for planning, regeneration and infrastructure at South Gloucestershire Council, said: "We are relieved to have found a solution that enables us to continue this important bus service and would like to thank everyone who has worked so hard to deliver this extension. We know how vital this service is to many of our local communities and share the concerns about its removal that have been raised by affected residents, with many of them relying on these services to get to their doctor, work and school.
"We are very grateful to the various campaign groups for all they have been doing to collect the heart-breaking evidence of these impacts and bring them to the centre stage of this issue. We also recognise the important role that public transport plays in reducing South Gloucestershire's carbon footprint and for delivering on climate emergency commitments.
"We will now work closely with our neighbour authorities, WECA and the relevant town and parish councils to secure the route's future."
Councillor Philip Robinson, cabinet member for bus transport at Gloucestershire County Council, said: "We knew from the outset just how damaging these cuts would be for our residents, when we were first made aware of the proposals at the start of this year. This is why we have worked extensively with our partners to find a solution. We're pleased to financially contribute to this three month offer but ultimately we want a longer term solution for our residents."
The revised timetable is here 84 85 timetable 5th June 2023 and will also be available here https://travelwest.info/
For more information about WESTlink demand responsive transport visit https://travelwest.info/westlink/