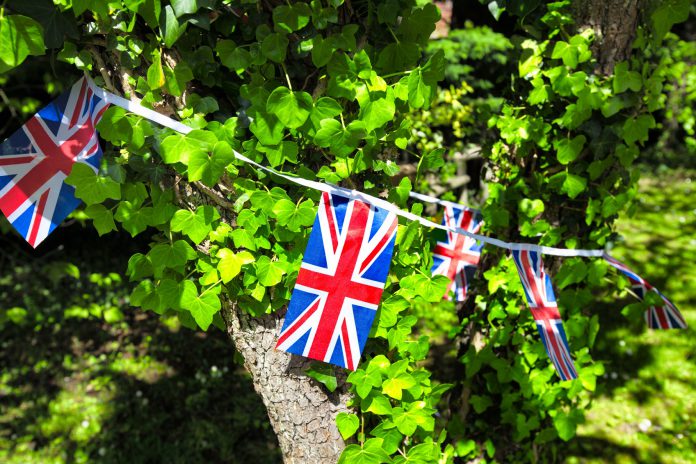 Parties, picnics and volunteering drives are among the 39 events that have received a share of more than £28,000 in grant funding from South Gloucestershire Council.
Community-led celebrations will be held across the district and the country over the bank holiday weekend to mark the Coronation of their Majesties King Charles III and Queen Camilla on Saturday 6 May.
Traditional street parties will take place as well as afternoon teas and picnics in local parks and village halls, from Page Park to Bitton. The diversity of our communities will be showcased with events run by the South Gloucestershire Chinese Association, with dragon and folk dancing, while the Thornbury Guides group will take part in Coronation Capers.
A number of organisations, including Southern Brooks and groups in Easter Compton, and Hanham will also be holding volunteer recruitment events as part of The Big Help Out.
There are also themed events taking place in South Glos libraries and at the council-owned Bristol and Bath Science Park in Emersons Green, where there will be a live screening of the TV coverage of the Coronation on the Saturday. On the Sunday, the big screen will show the Coronation Concert and attendees can take part in The Big Lunch. For more information on this event and to get tickets, which are free, please visit the website: https://www.eventbrite.co.uk/e/kings-coronation-ceremony-on-the-big-screen-tickets-615515492407
A number of requests for road closures, have been approved to help communities who are organising street parties. Any diversions required will be signposted and full details of these and other information on the Coronation can be found on the council website: www.southglos.gov.uk/coronation
South Gloucestershire Council Chief Executive, Dave Perry, congratulated the recipients of the grant awards and said: "Communities right across South Gloucestershire will be holding events to mark the Coronation in their own way, which I hope will help bring friends and neighbours together.
"Local people have shown such community spirit in recent years and celebrations like these are a brilliant reminder and illustration of that togetherness which makes the area such a wonderful place to be."
The full list of events is set out below. For details of each event, please contact the organisers directly:
Patchway Town Council  – A Coronation celebration – £850
Friends of Page Park Page Park – Coronation Big Lunch – £1,000
South Gloucestershire Chinese Association – Dragon dancing, Folk dancing, and Taiji performance in public venue – £900
Coalpit Heath Village Hall – King's Coronation celebration party and afternoon tea – £500
Alveston Community Forum – Picnic in the paddock – £1,000
Warmley Community Garden and Signal Box Group – King Charles III Coronation Celebration at Warmley Station – £800
Café Compton – The Big Help Out – £1,000
Aust Parish Council – Aust Parish Community Big Lunches – £900
Bitton Village Residents' Association – Big Lunch in the park – £1,000
Doynton Parish Council – Doynton Village Coronation celebrations – £350
We are BS15 CIC – The Big Help at Holy Trinity Church Hall – £250
We are BS15 CIC – The Big Help Out Hanham – £250
We are BS15 CIC – Picnic in the park – £250
Oldland Parish Council – The Kings Coronation Celebration – Parish of Oldland – £1,000
Christ Church, Downend – Coronation Cream Tea – £250
Almondsbury Village Events – Almondsbury Fete – to celebrate the coronation of King Charles III – £1,000
Marshfield Parish Council – King's Coronation Big Lunch Street Party – £1,000
Wickwar Social Club – Family Coronation Celebration Day – £1,000
Patchway Community Association – Coronation Tea Party – £1,000
Chipping Sodbury Big Lunch – Chipping Sodbury Coronation Big Lunch – £1,000
Friends of Kingswood Park – Coronation Picnic in Kingswood Park – £484
Bristol Revival Fellowship – Cadbury Heath Coronation Big Lunch – £600
Yate and District Heritage Centre – Trust King's Coronation Exhibition – £168
St Michael's Church – Big Coronation Picnic – £1,000
The Friends of Alexander Hosea Primary School – Alexander Hosea's Coronation Celebrations – £996
Lyde Green Community Centre – Lyde Green King's Coronation Celebration Family Fun – £1,000
Yate Methodist Church – Coronation – Everyone is Welcome – £350
Rangeworthy and Bagstone Jubilee Committee – Coronation Picnic – £300
Yate Community Bike Hub – Coronation Bike Ride – £500
Oldbury on Severn Parish Council – Oldbury on Severn Coronation Celebrations – £1,000
Wick and Abson Parish Council – Coronation Party in the Park – £1,000
Pucklechurch Revel – Pucklechurch Revel King's Coronation Family Disco – £750
The Extracare Charitable Trust – The King's Coronation Celebrations – £1,000
5th Thornbury Guides – Coronation Capers – £1,000
Mamas Bristol – The Coronation Party @ The Mamas – £700
Falfield Village Hall – Management Committee Falfield Coronation Celebration – £500
Caring for Communities and People (CCP) – King's Coronation Garden Party – £649
Southern Brooks Abbotswood – Coronation Fayre – £400
Southern Brooks – A volunteer recruitment fair – £420
Totals £28,117