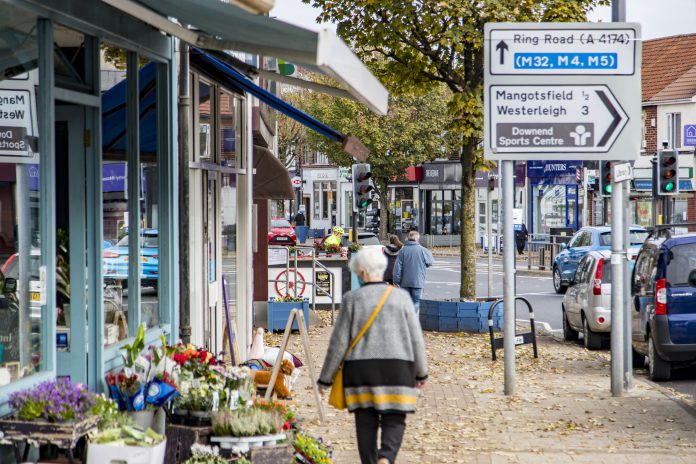 We are inviting community groups and businesses to apply for one-off grants of up to £20,000 to help develop all of our local High Streets and support them to thrive in the future.
Funding for the grants will come from a £400,000 investment made by South Gloucestershire Council to help High Streets bounce-back following the Covid-19 pandemic.
Community groups can apply for funding up to £20,000; new businesses £10,000 and existing businesses £5,000. Applications over £5,000 will require in kind, or match funding.
Applications must seek to support one, or more, of five themes:
1. a diverse and well served high street
2. use of new technology to support the high street
3. growth of existing employment
4. supporting localism and social inclusion
5. supporting community, independents and small businesses.
South Gloucestershire Council's Cabinet Member for Communities and Local Place, Cllr Rachael Hunt said: "I encourage businesses and community groups in South Gloucestershire who have a vision, or an idea that will help our local High Streets to thrive and adapt to future challenges, to step forward and apply for one of these grants.
"We remain focussed on helping our High Streets to recover and rise again following the Covid-19 pandemic and are putting the resources in place to ensure these social hubs remain central to our communities. These grants are designed to support those looking to take our High Streets forward and help them to flourish as we look to the future."
Groups and businesses have until 28 February to make an application and we are seeking to make payments by the end of March 2021. The grants must be spent within 12 months of receiving the funding.
Further guidance and information on how to apply is available at National and local restrictions business grants | BETA – South Gloucestershire Council (southglos.gov.uk)