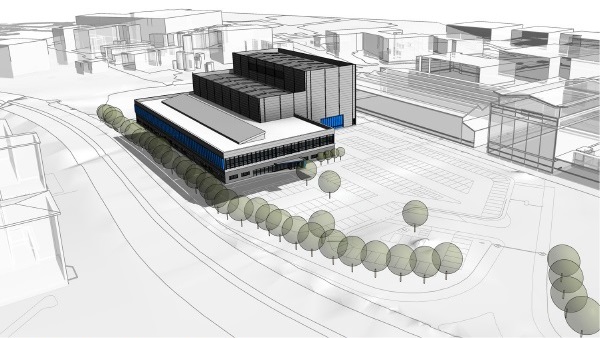 South Gloucestershire Council has granted formal planning permission for a new research and development building which will be constructed by Airbus on their site in Filton.
The building will house a state of the art research and test facility for the design and testing of new wing technologies and will be constructed as part of the Airbus 'Wings of the Future' programme.
The Airbus Wing Integration Centre will be located on the former Rodney Works site in Filton, alongside other bespoke manufacturing buildings which support Airbus' operations. In the building, as well as the main hangar for wing and component testing, there will also be new staff facilities, research, development and new material technology areas, offices and laboratories. The development will also provide revised parking and access to the A38.
Welcoming the news, Leader of South Gloucestershire Council Cllr Matthew Riddle said: We are pleased to see Airbus make progress with this development, which will increase their Filton operations and further help to establish our region as a centre of excellence in the aviation industry.
"This represents significant investment, which help to ensure that the North Fringe area continues to thrive as a major economic driver, employment area and as a major hub for commercial activity in the South West."
Mark Stewart, HR Director and General Manager for Airbus UK said: "The joint investment in this project with the UK Government under ATI will give us the technological edge in a fiercely competitive global business and will benefit not just Airbus sites at Filton and Broughton but wider UK aerospace industry. The new facility once again reinforces the strategic importance of Filton and will enable the best knowledge and skills in aerospace to develop new and cutting edge ideas helping underpin the UK as one of the world's leading aerospace sectors."