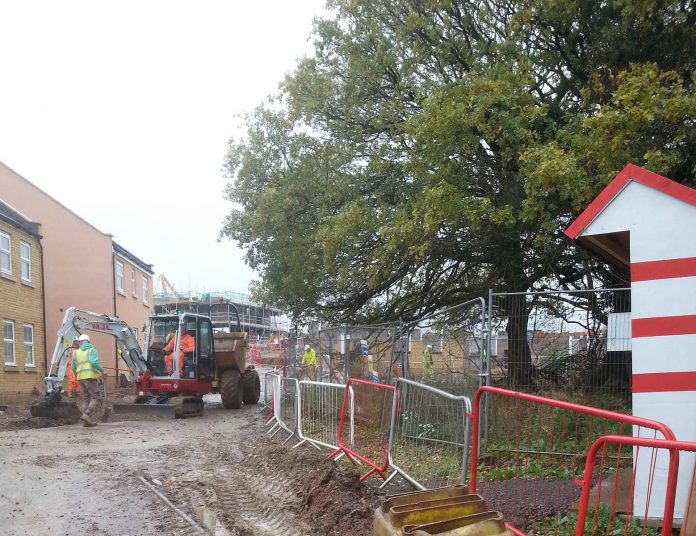 A housing developer has been ordered to pay £2,686.89 in fines and costs after pleading guilty to failing to protect trees at a development site in Charlton Hayes.
South Gloucestershire Council's planning enforcement team successfully prosecuted Bovis Homes for breaching an enforcement notice requiring them to protect the trees at their Charlton Hayes (former Filton airfield) development site.
The hearing took place at Bristol Magistrate Court on Wednesday 3 January, where the court heard that the lack of protective fencing around the trees at the development made them vulnerable. Due to the frequency of previous breaches, Bovis Homes' consultants were asked to inspect the site on a monthly basis and provide a written report.
The report submitted in September 2017 stated the protective fences had been moved from the correct position, the site manager had been told of this and he had agreed to correct it immediately. However when consultants inspected the site in October, they found that nothing had been done despite promises by the site manager.
Bovis claimed that the problem arose from a switch of responsibility for the site from one Bovis company to another in July. He said that the company taking over responsibility for the Charlton Hayes site had not been informed about the enforcement notice or the history of previous breaches. Apologies were made on behalf of the company.
The court took little account of these claims as it imposed the maximum fine, which they discounted to give credit for the early guilty plea. The fine imposed was £1,667 with costs of £853.89 and a victim surcharge of £166.00, making a total of £2,686.89.