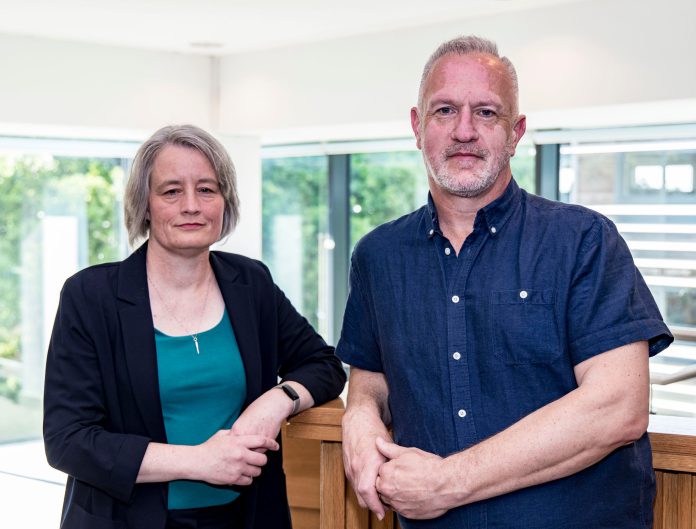 New council leaders have kicked off the annual budgeting cycle at South Gloucestershire council with a warning about the "depressing" need to deliver more than £40million in savings and a pledge to engage with local people honestly and openly about difficult choices ahead.
Speaking at the Cabinet meeting on Monday (10 July 2023), council leaders discussed the annual budget assumptions report, which sets out the factors affecting the council's budget.
This includes factors included in previous budgets, alongside projections for inflation and demand on services that will impact on council finances over the next three years.
Introducing the report, council leader Claire Young said: "The February budget approved by the previous council required £40 million in cuts over the next four years to balance the books.
"The new cabinet has concerns about the lack of detail in some of the proposals to provide the £40 million and the need for more savings.
"Even after making those, we still have a hole of at least £5 million in later years. The council has already cut services to the bone, meaning there is little remaining wriggle room to work with.
"This report starts the annual budget setting cycle and we are committed to do that in a more open and accessible way, because it's vital that local people are involved in the difficult decisions ahead."
Like all councils, South Gloucestershire has had to bear the brunt of more than a decade of austerity and declining funding from central government for core council services. Government figures show how baseline central funding to South Gloucestershire Council has fallen by more than 30 per cent over the past seven years.
Last week, the Local Government Association (LGA) published new analysis saying that councils face a funding gap of almost £3 billion, just to keep services standing still.
The UK also has the highest inflation rate of the G7 advanced economies, adding to costs at a time when demand in social care in particular is rocketing and the service is being strained to breaking point.
Councillor Leigh Ingham, Cabinet Member for Communities and Local Place, added: "In terms of the potholes and road network, we're only spending about one third of what we should be spending to stand still.
"That's to keep the roads in the situation and the state they're currently in. That's just untenable and, if it continues for much longer, we're not going to have great roads to drive round on at all. This is very much linked to decisions taken at national level continuing to impact us on a local level."
Speaking about the need to work in closer partnership with communities, Councillor Chris Wilmore, Cabinet Member for Planning, Regeneration and Infrastructure, said:
"We're going to need help from the wider community to work out how to get the mess sorted. It's not going to be easy or pretty, but we have to clear it up.
"Taxpayers are entitled to expect a council that is honest and works with them to find solutions that are fair and protect the most vulnerable in our communities."
In line with the priorities of the new partnership administration, the council will be giving residents the opportunity to have a meaningful say over the budget they will need to set in February 2024.
The council is also joining others from across the country in pressing government ministers to do more to protect the vital services that can be provided through local government.
This includes ending competitive processes, cutting the strings from government initiatives and moving to multi-year settlements to give local councils more flexibility in meeting local residents' needs.
Co-Leader of the council, Councillor Ian Boulton, said: "South Gloucestershire has historically received below the England average in Government funding and since 2010 has, like all authorities, seen that central support fall off a cliff.
"The council is responsible now for more and more services, but the pressure and burden to fund those services has been passed on to local council tax and business rate payers.
"The Government love to make big announcements about pots of money for this and that. Then they set councils across the country into competition to get a small slice of that money, which comes at a cost and with so many strings attached that it can be difficult to focus spending on exactly what local people in our towns and villages really need.
"We want to have real conversations with residents about the ways we can help make their communities and the services they need better. We need Government to stop focussing on the wasteful and vain announcements, bidding wars and photo-opportunities and give us the funding we need to keep local services running in the long term. They can't keep passing the buck, it's time they passed on the money."
LGA analysis – Councils face almost £3 billion funding gap over next two years: https://www.local.gov.uk/about/news/lga-analysis-councils-face-almost-ps3-billion-funding-gap-over-next-two-years
Government figures show how baseline central funding to South Gloucestershire Council has fallen by more than 30 per cent over the past seven years (between 2016/17 and 2022/23): Settlement funding assessment calculation model: final local government finance settlement 2022 to 2023 – GOV.UK (www.gov.uk) (enter South Gloucestershire in the yellow 'Select a local authority' box in the downloadable spreadsheet)
These tables are sourced from LG Futures (http://lgfutures.co.uk) and show how central government funding for councils in England has fallen significantly over the past seven years; that South Gloucestershire Council continues to receive is lower than the English average of this funding; and the relative reliance on council tax receipts to fund services in South Gloucestershire.