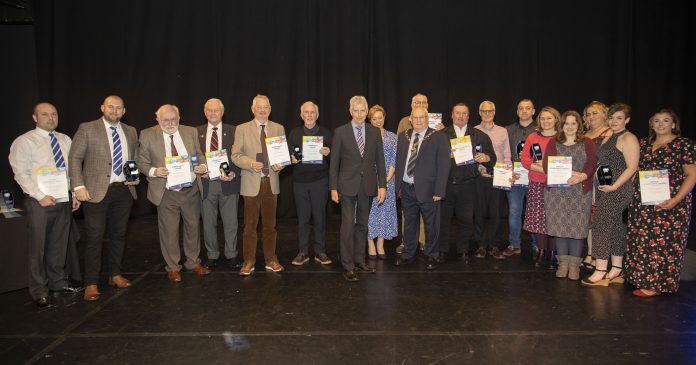 Would you like to thank an unsung hero who helps to bring your community together through volunteering? Nominations are now open for South Gloucestershire Council Chair's Community Awards 2021-22.
The annual awards recognise and celebrate the valuable contribution that local, unpaid volunteers and community groups make to life in South Gloucestershire.
The next celebration of community work and volunteering takes place in January, and you have until 19 November to nominate your local 'community heroes'.
The Community Awards is your opportunity to nominate anyone in South Gloucestershire who volunteers for a good cause, such as those who help keep our parks clean and tidy, the befriending volunteers who brighten people's days, the helpful neighbours who have supported those self-isolating, and the many other unsung heroes in our communities.
Chair of South Gloucestershire Council Cllr Ruth Davis said: "Volunteers play such an important role within our communities with their selfless work and dedication, and our Community Awards are a fantastic way to celebrate the individuals and groups who don't always get the recognition they deserve.
"I encourage residents to nominate volunteers in South Gloucestershire who give up their own time to help improve other people's lives and make a positive impact on the community around them. We know how vital our volunteers have been throughout the pandemic and these awards offer a great way to celebrate their hard work and commitment."
The Lord Lieutenant of Gloucestershire, Mr Edward Gillespie will attend the awards ceremony and select one of the winners to receive a special Lord Lieutenant's Award.
You can nominate your community hero at www.southglos.gov.uk/communityawards or email communityawards@southglos.gov.uk
If you are unable to access the internet or have any questions, please call 01454 863019.
The deadline for nominations is 19 November 2021. Award winners will be invited to a presentation awards ceremony in January 2021.