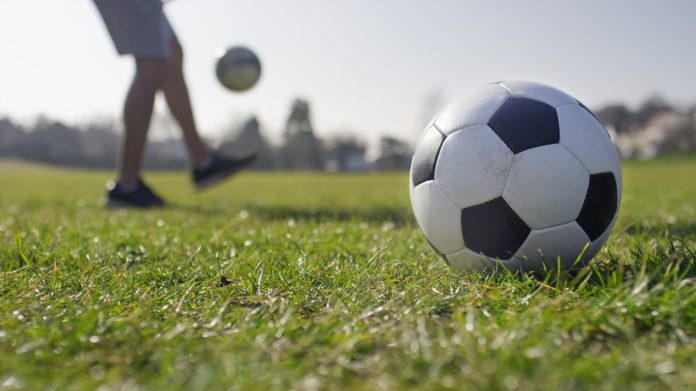 Sports facilities and a play area in Yate are set to benefit from more than £100,000 of improvements, thanks to developer funding negotiated by South Gloucestershire Council.
The money, which has been secured via a Section 106 agreement with the developer of Amberley Lodge, on Broad Lane in Yate, will deliver improvements to the Yate Outdoor Sports Complex (YOSC) and the Millside Play Zone.
A total of £57,618 will go to Yate Town Council to purchase track and field equipment for use by disabled athletes at YOSC, and to carry out drainage improvement work.
The town council will also receive £45,155 for enhancements at the play area at Millside Play Zone in Yate, which includes installing a new multi play unit and expanding the existing sculpture trail by adding nature based wood carvings and interpretation boards, helping children to learn about their natural environment through play.
Cllr Rachael Hunt, Cabinet Member for Communities and Tourism, said: "We are very pleased that we have been able to negotiate this developer funding, which will help improve open spaces in the Yate area.
"South Gloucestershire Council has continued to support the fantastic sports facilities at YOSC since they passed into community hands at the end of 2015. The facilities are well used and enjoyed for physical activities by people of all ages – residents, local sports groups and school children alike. Our total contribution at YOSC is now almost £1 million.
"We are also delighted to be able to support the Millside Play Zone with new equipment and by expanding its sculpture trail with nature themed carvings.
"As a council we are committed to improving our communities, with almost £10 million having been invested into our open areas and green spaces since 2015."
South Gloucestershire Council has an ongoing programme of grant applications to enhance the quality of its green spaces. Funding has been provided by various bodies such as developers, Heritage Lottery Fund (HLF), and People's Postcode Lottery, among other external sources. The Council has successfully delivered £9.7 million of improvements to its parks and open spaces over the last five years.