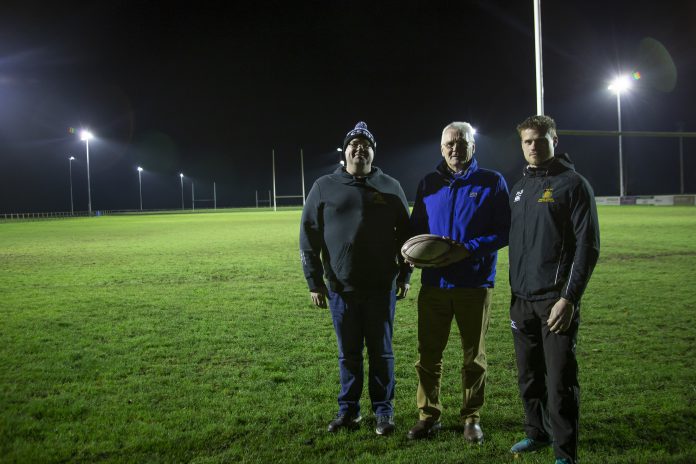 Two rugby clubs in South Gloucestershire are enjoying improved facilities thanks to South Gloucestershire Council Section 106 grants worth over £230,000.
Chipping Sodbury RFC were awarded just over £169,000, in November 2017, to upgrade and extend their existing floodlights, while Almondsbury-based North Bristol RFC received funding of just under £62,000 in February to support the development of their changing rooms for dual use by male and female teams.
We negotiated the contribution funding from developers to invest in improving facilities to benefit the community within each area, and allocated it for the work to be completed.
Cabinet Member for Communities and Tourism Cllr Paul Hughes said: "This funding has allowed these two rugby clubs to improve their facilities in different ways and increase the sporting opportunities available to South Gloucestershire residents of all ages and abilities.
"It will hopefully get more people active and lead to further sporting success on the field for these teams."
North Bristol RFC Honorary Secretary Rob Evans said: "North Bristol RFC were delighted to receive this Section 106 funding. It has allowed the club to redesign and improve its changing facilities to cater for the growing demand for rugby, especially from its ladies and girls sections.
"The facility was opened in September, along with the Club's AGP (artificial grass pitch) which was funded by the RFU. Both these facilities will help raise participation and the club offers a warm welcome to new players across all ages and genders."
Chipping Sodbury RFC spokesperson Graham Stait said: "This Section 106 funding, and having the newly-installed floodlighting, has given us the chance to now reach our maximum potential. It has given us the ability to let go of training and fixture obstacles, which had held the whole club back over the past years.
"It provides more opportunities and will benefit those at the club now, and in the future."