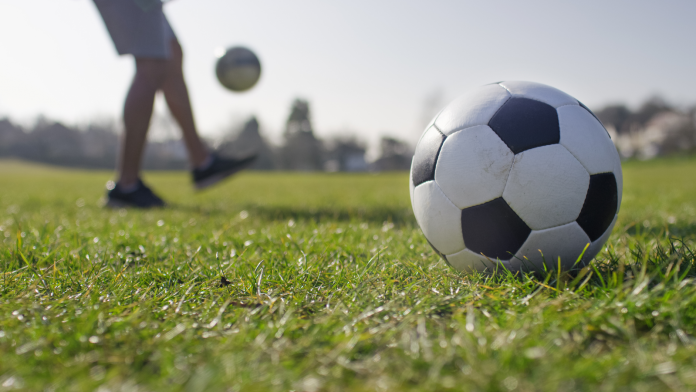 Ten projects to improve outdoor sports and play facilities for children and young people across South Gloucestershire have been recommended to receive Section 106 funding.
The money was successfully secured by South Gloucestershire Council through the planning process as Section 106 (S106) financial contributions from housing developers. The funding will be used to enhance the capacity of both outdoor sports facilities and play facilities.
South Gloucestershire Council's Cabinet Member for Communities and Tourism Cllr Heather Goddard confirmed the award of £450,565 in developer contributions on 8 March. The 10 projects recommended to receive funding are:
• To enhance informal and semi-natural public open space within Tytherington Parish by awarding £15,330 capital.
• To provide funding towards the construction of a new two changing room pavilion at Badminton Road/King George V playing fields, Downed by awarding Downend and Bromley Heath Parish Council £47,479.38 capital and £14,369.89 revenue.
• To improve drainage and enhance capacity of the grass pitches at The Park, Frampton Cotterell by awarding £166,590.89 capital/£71,671.41 revenue to Frampton Cotterell Parish Council. To fund the purchase and installation of toilet and storage facilities at Tenniscourt Road playing field, Kingswood by awarding £7,668.02 capital to AEK Boco Football Club.
• To enhance floodlighting at Deanery Road playing fields, Kingswood by awarding £8,977.03 capital to Kingswood Rugby Football Club.
• To purchase grounds maintenance equipment to improve the condition of grass pitches at Little Stoke playing fields and The Trust Ground, Stoke Gifford by awarding £8,280 capital/£1,907 revenue to Stoke Gifford Parish Council.
• To fund the purchase and installation of 'access for all' electric gates on the tennis courts at The Bob Stone Ground, Frenchay by awarding £3,000 capital/£690.94 revenue to Downend and Frenchay Tennis Club. To fund the purchase of cricket sight screens for The Bob Stone Ground, Frenchay by awarding £3,300 capital/£760.04 revenue to Frenchay Cricket Club.
• To match fund alterations to changing rooms at Oaklands, Almondsbury to provide changing facilities for female players by awarding £38,434.81 capital/£23,426.81 revenue to North Bristol Rugby Football Club.
• To fund drainage and surface improvements on the Multi Uses Games Area at St Andrews School, Cromhall to increase sports facilities available to the residents of Cromhall by awarding £15,649.20 capital/£4,735.33 revenue to the Parent, Teachers and Friends Association of St Andrews School.
Cllr Heather Goddard, Cabinet Member for Communities and Tourism, said: "It is fantastic that Section 106 funding secured by South Gloucestershire Council from new housing developments can be used to help enhance our open spaces. It's important that as our communities grow, the provision for outdoor sport and play facilities are also improved to help both new and existing residents enjoy the outdoors and to have somewhere to get active and improve their health."
We will continue to contact all outdoor sport and play facility providers within the catchment area of new developments as and when further S106 funding becomes available. For more information and a summary of S106 funding available go to www.southglos.gov.uk/s106sportplay
To view our register of decisions visit https://council.southglos.gov.uk/mgDelegatedDecisions.aspx
For further information or assistance please email communityspaces@southglos.gov.uk or telephone 01454 868000 and ask for the Community Spaces Improvements Team.