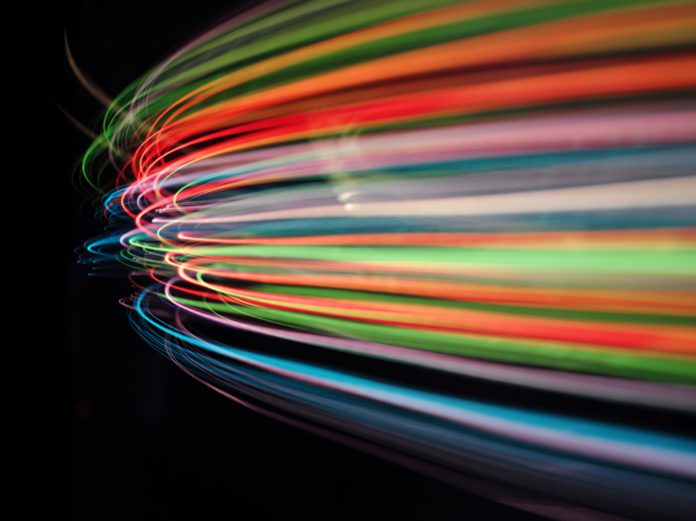 We are progressing plans to deliver high speed broadband to the remaining one per cent of homes and businesses in South Gloucestershire that have so far been unable to access faster internet services.
The area has seen fantastic levels of take up of the new fibre broadband services – we have the highest levels of take up in the South West, and we are seventh across the entire UK.
We also have excellent Superfast fibre broadband coverage (speeds above 30Mbps) across South Gloucestershire. Together with our partner Openreach, we've so far provided superfast broadband access to more than 98.9 per cent of households and businesses. Despite this great success we aren't being complacent though, we will continue to work on reaching the final one per cent to try to achieve 100 per cent superfast broadband coverage in South Gloucestershire.
The Government recently announced its mission to deliver lightning-fast, reliable broadband to everyone in the UK and is investing £5 billion in Project Gigabit to ensure that hard-to-reach communities are not left out. This new programme will focus on the more rural, hardest-to-reach areas of the UK and has a target of achieving 85 per cent gigabit-capable coverage (speeds above 1000Mbps/1Gbps) by 2025.
We are working closely with Building Digital UK (BDUK) on the early stages of Project Gigabit, and we are also working with industry and commercial providers to understand their deployment plans for South Gloucestershire.
Cabinet Member for Corporate Resources Cllr Ben Burton said: "We understand how important fast, reliable broadband is for people, especially those working from home or running rural businesses, so we are doing everything we can to ensure that no part of the community is left behind.
"South Gloucestershire Council receives funding from central government to help us bring faster broadband to areas where it isn't commercially viable for private companies to provide. We have been working to find alternative ways to support communities in the areas where we have not been able to help so far, so it's fantastic that the new Gigabit programme will specifically upgrade infrastructure in hard to reach areas as part of the Government's plan to level up internet access across the UK."
Openreach recently expanded its national plans and will now make Full Fibre technology available to 25 million homes and businesses across the UK by the end of 2026. Nearly six million premises right across the UK can already order a Full Fibre service through the provider of their choice.
Locations across South Gloucestershire to benefit from Openreach's investment include Abson, Almondsbury, Marshfield, Pilning, Rangeworthy and Falfield. A map of all the announced commercial locations is available here
There are also a number of other options for residents and businesses in South Glos, including the Government's Gigabit Voucher Scheme and a Community Fibre Partnership (CFP).
Openreach's Partnership Director for the West Connie Dixon said: "The COVID-19 lockdown showed us just how important it is to have great broadband infrastructure. For home working, home-schooling or just home entertainment, lockdown brought the need for better broadband into sharp focus for all of us. We've been proud to deliver such great results for the people of South Gloucestershire through this programme and will continue to deliver broadband benefits to the area through our £15 billion UK-wide investment in Full Fibre and through our Community Fibre Partnership programme".
As part of Project Gigabit, Building Digital UK (BDUK) is currently carrying out an Open Market Review (OMR) in six regions including one covering South Gloucestershire, Wiltshire and Swindon (Lot 30) between 20 October 2021 and 22 November 2021. This is a process for commercial providers to formally notify BDUK of their commercial fibre coverage plans, and is the first step in defining the Intervention Area (IA) which is the area that BDUK will then target to invest public funds into, in order to improve broadband connectivity (this avoids duplication of coverage where there are already commercial plans, and also means the Council/Government don't spend public money in areas that commercial providers have said they will upgrade).
Once the OMR is complete, there will be a public review and consultation in the new year to provide residents and businesses an opportunity to comment on the proposed coverage. Following this, the Council will work with BDUK to confirm the Intervention Area, and then procurement for the (Lot 30) region will launch in August 2022. Commercial providers will then bid to deploy gigabit-capable fibre broadband in areas across the region. Visit http://sites.southglos.gov.uk/broadband/project-gigabit-open-market-review/
Visit www.southglos.gov.uk/broadband for more information.
Residents can use the Openreach fibre checker (www.openreach.com) to check what infrastructure is available at their address.