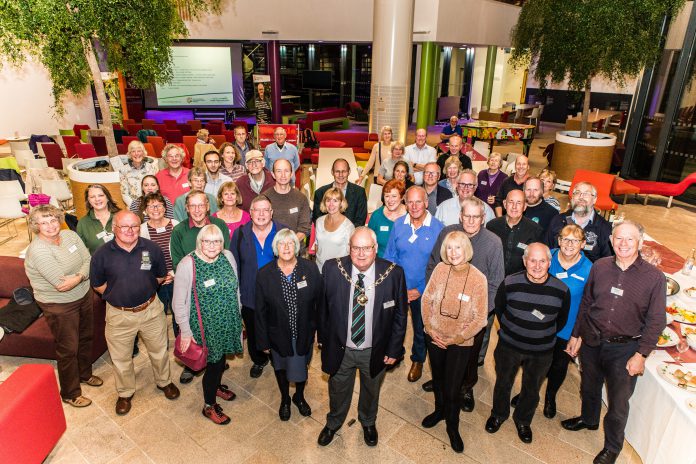 More than 50 volunteers were thanked for the important work they do to help maintain community spaces in South Gloucestershire at a special event held at Bristol and Bath Science Park recently.
South Gloucestershire Council's Community Spaces Network hosted the event and welcomed volunteers representing 28 different groups who help to maintain parks, nature reserves and public rights of way.
Volunteers received a special thank you for the work they do from the Chair of South Gloucestershire Council, Cllr Brian Allinson, and council officers delivered talks on climate change and the measures being taken by the local authority to achieve its target of becoming carbon neutral by 2030.
Cllr Allinson praised volunteers for their efforts in maintaining and improving our green and open spaces over the past year. He said: "We know that without your help, our natural environment and the places we hold so close to our hearts would not be as beautifully cared for as they are. Your help and hard work in all weathers is greatly appreciated and I would like to personally thank you and your members."
Volunteers from the Forgotten Landscape project spoke about the importance of surveying wildlife and shared their experience of recording water voles, great crested newts and wetland birds along the Severn Estuary. A selection of friends' groups also hosted stands showcasing the work they do.
The Community Spaces Network is co-ordinated by the Community Spaces team at South Gloucestershire Council. The network has been set up to enable community groups which help care for public open spaces in South Gloucestershire to share knowledge and resources.
The network is free for groups to join and provides support and information, including volunteer insurance, volunteer support and training. For further information please email communityspaces@southglos.gov.uk