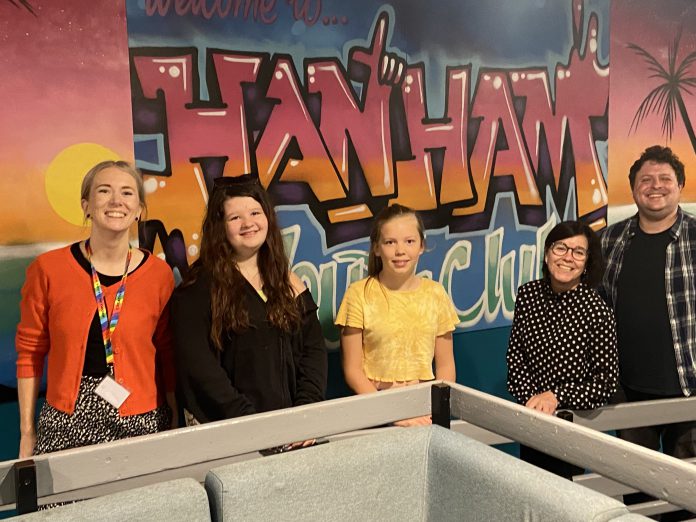 Thousands of children and young people across South Gloucestershire have been kept fed and active during the school holidays thanks to the Holiday Activity and Food programme.
The Programme has been extended this year thanks in part to our £1.2 million investment into phase two of our trailblazing 'Recovery Curriculum' which was announced in our 2021-22 Budget. This significant commitment is helping our schools and children to bounce back from the effects of Covid-19, with many students having missed in-school learning at some stage over the past year.
Throughout the summer holiday period the Holiday Activity and Food programme has been operating across the whole of South Gloucestershire through a range of providers, from schools to community centres.
Children and young people of various ages have had the opportunity to participate in a number of free activities including bushcraft, archery and fencing in some locations, and singing, songwriting and drama in others.
There has been a focus on participants getting active and learning about food and nutrition; every child who is eligible to attend for free has been provided with food boxes complete with recipe cards to encourage cooking at home.
Some providers have been visited by Avon and Somerset Fire and Rescue Service who have delivered sessions on fire and water safety and we have also had the involvement of the South Gloucestershire Music Hub and library service, which has provided a direct link with the local community.
Cabinet Member for Education, Skills and Employment Cllr Erica Williams, who visited a number of the providers during the course of the summer, said: "Improving school standards is the Council's number one priority, creating better educational outcomes for children and young people across South Gloucestershire and this doesn't just stop at the end of the school year. This initiative is a great opportunity for our children and young people to learn new skills and make new friends outside of term time and it was fantastic to visit our schools to see first-hand so many children and young people active and involved in such a wide range of activities. I had the pleasure to see them enjoy hockey and rounders in one setting, to drama, problem solving and outdoor cooking in another."
The Holiday Activity and Food programme complements the wider investment we have made into Covid recovery in the education system to support training programmes and initiatives that benefit our children and young people. Our approach is to close the gap for disadvantaged pupils and build a system where learners can be resilient and better prepared for their future destinations.
For further information on support for families in South Gloucestershire during the school holidays visit: https://beta.southglos.gov.uk/supporting-families-in-school-holidays/