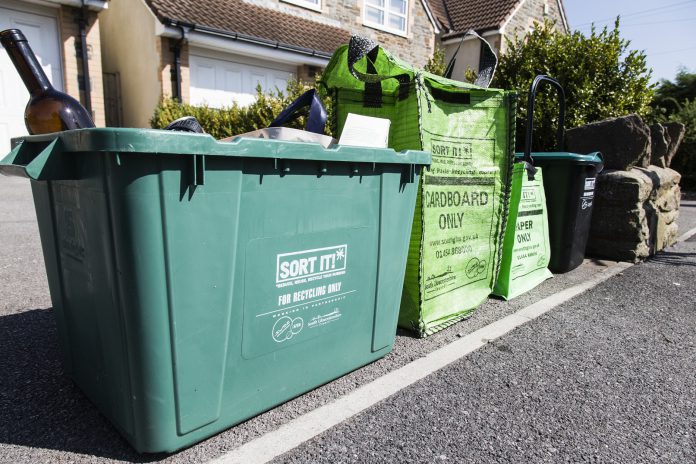 The Environment and Community Services Committee has given the green light to ambitious new proposals for the waste service to help increase recycling levels and also brings back a weekly bin collection.
The committee agreed a new five-year waste strategy at the meeting on 6 July 2016 to increase recycling by 7,000 tonnes a year.
This aims to deliver a recycling rate of 55 per cent by 2020 and net savings for the council of between £800,000 and £1 million a year.
It follows a 14-week public consultation on proposed changes to waste and recycling collections which attracted a total of 1,263 responses. Between 83 and 90 per cent of those taking part agreed or strongly agreed with the council's key priorities of reducing waste and promoting recycling.
A report to the committee said South Gloucestershire generated more household waste per person than either Bristol, Swindon or Bath and North East Somerset.
Under the new strategy:
• Kerbside recycling collection will become weekly
• Black bin collections will remain fortnightly
• Standard household black bins will be reduced from 240 litres capacity to 140.
Councillor Heather Goddard, Chair of the Environment and Community Services Committee, said: "Over half of the contents of the average black bin in South Gloucestershire could be recycled, cutting waste and saving taxpayers' money.
"At a time when we're looking to find £22 million in savings, cutting the amount it costs us to throw things away, money that could be better spent on other services, is clearly right. It is also supported by the overwhelming majority of residents.
"We recognise that residents will have to adjust to the new collection arrangements and have listened to what they have had to say.
"We have made concessions for families with young children in nappies and large families, by bringing in a separate nappy collection service and also offering the possibility of a larger bin where large families struggle to manage their waste even if they recycle all that they can.
"There will be no changes to the service for households with medical needs. Working together we can cut waste, increase recycling and save money."