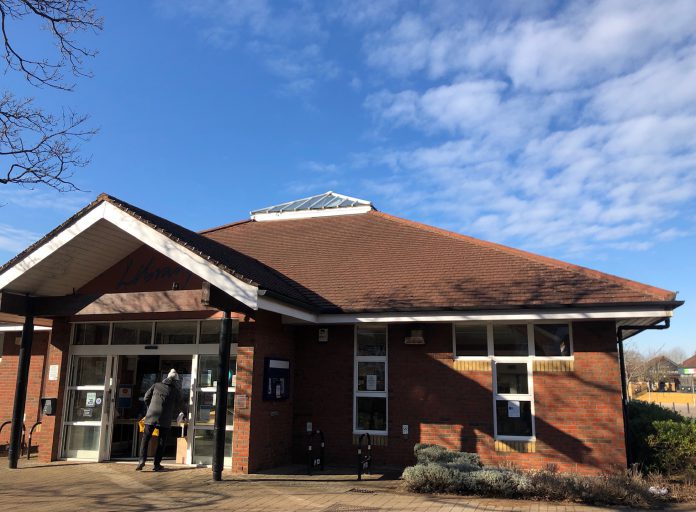 Over 40,000 tests have been completed as part of the community surge testing programme that ran in areas of Bristol and South Gloucestershire.
The community surge testing programme ran for two weeks between Sunday 7 February and Sunday 21 February.
Those who have not been able to return their completed tests to a Collect and Drop site are urged to dispose of them safely in their household waste.
Director for Public Health in Bristol Christina Gray said: "Completing over 40,000 tests in just a short two-week window is an incredible display of hard work and community spirit.
"I want to thank everyone who went out and got a test and who were patient with our staff while they put safe and effective measures in place as quickly as they could. To all the staff at Bristol City Council and South Gloucestershire Council, I also want to extend thanks for going above and beyond over the last two weeks. To those who made sites available for the mobile units, our library staff, community workers, police and fire services – not forgetting traffic management and COVID marshals. Behind the scenes all those on logistics, couriers, and drivers. Thank you.
"This community surge testing programme was set up to investigate a change in the coronavirus found in areas of Bristol and South Gloucestershire, and pick up 'asymptomatic' cases of the virus and prompt people to self-isolate.
"The information will help add to the science which is responsible for helping us stay ahead of the virus and to save lives. Out of the tests completed, just under 1 per cent have come back positive for coronavirus. Anyone who has tested positive has been asked to self-isolate and offered support from Test and Trace services."
Sara Blackmore, Director of Public Health for South Gloucestershire said: "I want to send a huge thank you to all of our residents and staff who helped us in completing over 40,000 community surge tests in just two weeks. From COVID marshals to those helping to get tests to the right people, so many people have played their part in protecting our communities.
"The changed form of the virus was initially detected by analysing a sample of routine testing for people with symptoms. All positive cases found in the two week programme window have been sent for further analysis and the results will take some time to process.
"To continue to protect ourselves, our loved ones and our communities, we must all continue to follow public health guidance and remember: Hands, Face, Space and to isolate if you receive a positive test result.
"If you have symptoms of COVID-19 and need to get a test, you can do so by booking an appointment at a 'symptomatic' testing site, through nhs.uk/coronavirus or by calling 119.
"Rapid testing is also available to critical workers who cannot work from home and to those in particular areas of South Gloucestershire and Bristol. The more information we have about the virus and the more cases we are able to identify and isolate, the better we are able to stem the spread and to remain on track to follow the road map to coming out of Lockdown and restrictions."
Mike Wade, Acting Deputy Regional Director for Public Health England (PHE) South West, said: "Surge testing has taken place in Bristol and South Gloucestershire and all positive cases found will be sent for genomic sequencing. Our health protection team within PHE South West is working closely with Local Authorities to review the results and provide ongoing guidance and support. If a new case is identified we'll be in touch as part of our enhanced contact tracing work.
"For now, our advice remains the same: the best way to stop the spread of the virus is to observe social distancing, abide by the restrictions in place and that anybody who has been offered the vaccine takes it up. Whilst in lockdown, it is important that we stay at home unless it is absolutely essential to go out."
For further details about different types of testing in Bristol, visit the 'Get a test' dropdown on: Coronavirus (COVID-19): what you need to know – bristol.gov.uk.
For further details about testing in South Gloucestershire, visit: Testing and self-isolating | BETA – South Gloucestershire Council (southglos.gov.uk)