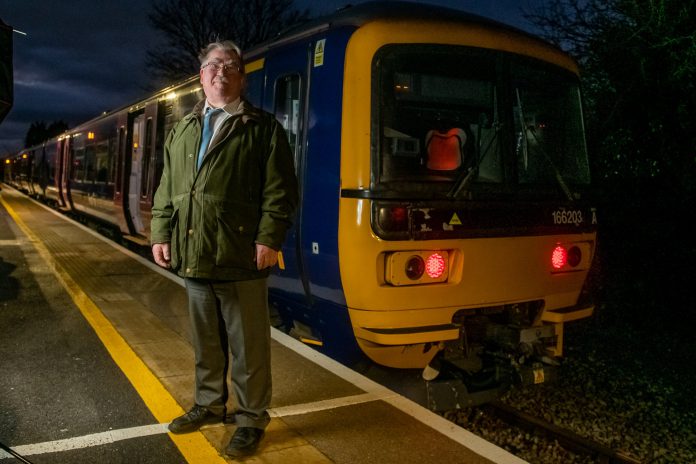 Passengers now have more options to catch trains between Severn Beach, Bristol and Weston-super-Mare, thanks to the increased number of rail services now stopping at Severn Beach Station.
As part of a new timetable change, trains will travel between Severn Beach and Bristol via Avonmouth hourly throughout the day from Sunday 12 December, doubling the frequency of the previous service that stopped at the station every two hours during most of the day.
The new timetable will bring benefits for people travelling to and working in Avonmouth, providing a more regular link to the Avonmouth Severnside Enterprise Area which is a major employer in the area.
Beyond Avonmouth, the line now carries trains every 30 minutes which travel to central Bristol via Shirehampton, Sea Mills and Clifton, which is again twice the frequency of previous services and offers additional sustainable travel choices for people in the area. Passengers from Severn Beach Station will also have a direct service to Weston-super-Mare for the first time on selected trains.
South Gloucestershire Council's Cabinet Member for Regeneration, Environment and Strategic Infrastructure Cllr Steve Reade said: "We are delighted to see this improved timetable come into operation which will be very welcome for those living and working nearby and provides further choices for those looking for alternatives to travelling by car. We have worked for many years to bring forward these services as part of the MetroWest programme alongside neighbouring authorities so I'm very pleased to see our aspirations realised. We know how important connectivity is for people in the area, Avonmouth Severnside is home to a number of major employers and providing reliable transport for the many workers is vital."
GWR Managing Director Mark Hopwood said: "Good rail services are key to economic recovery and to decarbonisation. The new services will deliver over 4,000 more seats for passengers every weekday. Additional services through Bristol form part of the wider Bristol Rail Regeneration programme, delivering new railway tracks and signalling to transform the railway serving the Bristol area."
South Gloucestershire Council along with Bristol City Council and North Somerset Council paved the way for this improvement as part of the MetroWest scheme, which was established to improve rail services in the region.