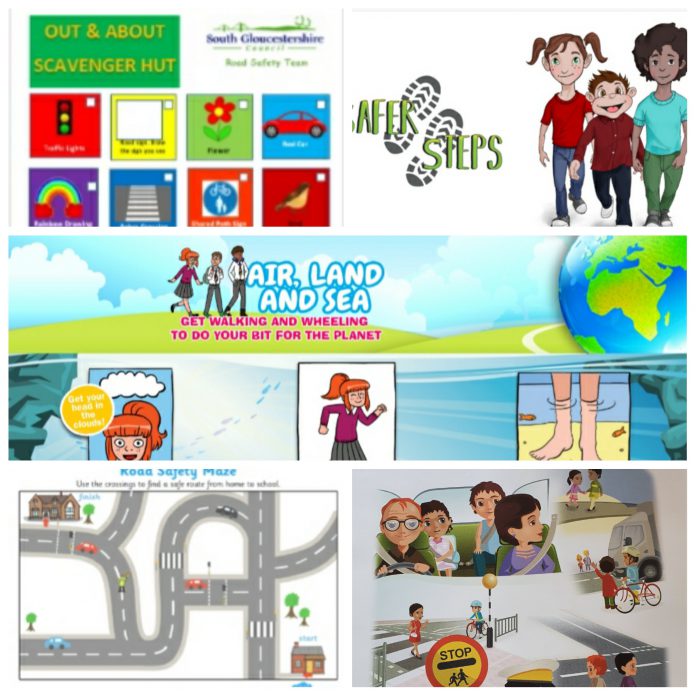 Our Road Safety team have been finding new ways of reaching school children with important information on how to remain safe on South Gloucestershire's roads during the coronavirus outbreak.
The team normally visits schools across the district to deliver interactive training sessions but with social distancing measures in place, they have had to adapt their approach to continue to get their messages across in new and innovative ways.
Resource packs have been created and issued to schools to form part of their home-learning offer with schools distributing the materials through a variety of methods, including online learning and fun games and tasks, all of which are designed to keep children safe on our roads.
With less traffic currently on our roads and cleaner air to breathe, it has also been an opportunity to emphasise the positive benefits of turning to more active and environmentally friendly methods of transport.
Working with our partners at Living Streets, we have been working with parents and children to stay active during lockdown and encouraging them to safely explore their local area within the government guidance.
Further information on road safety in South Gloucestershire can be found at www.southglos.gov.uk/transport-and-streets/transport/road-safety-transport/