I have the privilege of chairing the Safeguarding Adults Board for the area of South Gloucestershire [SGSAB] – a role which I know I will find extremely rewarding and sometimes challenging.
I am sure that my experiences of chairing 2 other local safeguarding boards will help me to develop best practice across South Gloucestershire and to use the valuable leadership of my predecessor and the professional support provided by the safeguarding support team, to export best practice from South Gloucestershire to other areas.
My focus as your chair will be to work collaboratively with statutory, independent and voluntary partners to ensure the best possible local delivery of the safeguarding principles outlined in the Care Act 2015.
My commitment to Adult Safeguarding within South Gloucestershire is to ensure, as far as we can, that some of the most deprived and vulnerable adults in our area get the best possible service from all Board partners regardless of the challenges that different organisations face.
An important part of my role is, where necessary, to challenge poor or inadequate practice which may reduce safeguarding opportunities. I will not shy away from that.
My desire is that we continue to develop a preventative focus learning from national and regional safeguarding shortfalls to check and test local vulnerabilities.
I am also keen to reduce duplication of work by working more closely with the South Gloucestershire Safeguarding Children Board especially where a child in need or a child in care crosses that line into adulthood. I know my colleague who chairs the South Gloucestershire Children Board has the same aspiration. I will make this work around transition a personal priority.
I am always willing to be contacted directly via email (sgsab@southglos.gov.uk)  to discuss any aspect of safeguarding and always welcome suggestions for further development.
The safeguarding of vulnerable adults is the responsibility of all of us – if something which you know about feels wrong, it probably is – report it.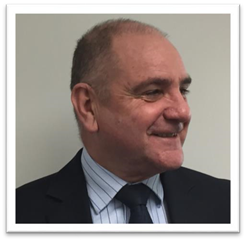 Tony Oliver
Independent Chair
South Gloucestershire Safeguarding Adult Board.