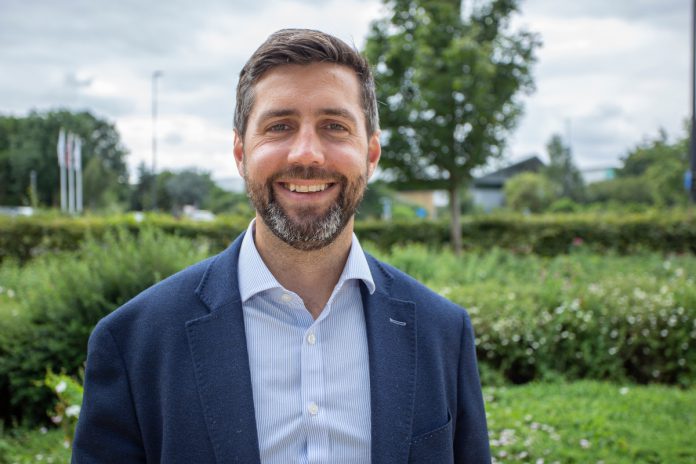 South Gloucestershire Council has released its draft budget for 2022/23, setting out proposals for making significant additional investments in children's services as well as other local priorities.
The proposals, which will be open to public consultation from Monday 18 October 2021 to 9 January 2022, include increases in funding to children's services worth more than £10 million over the next four years, as part of the Council's focus on supporting South Gloucestershire residents as the country emerges from the Covid-19 pandemic.
We are also committed to helping those most in need through, for example, the continuation of our Community Resilience Fund. We will support local communities across the district by investing in facilities and infrastructure to improve the places people live and work and how they get around. And we will continue to ensure that we meet our Council Plan commitments and work towards our priorities in ways that represent value for money.
In developing the proposals, the Council has carried out a thorough review of its services and identified £19.7 million in savings. These savings are achieved through service improvements, better cross council/partner agency working and clearly aligning available resources with the Council plan.  This ensures that frontline services are protected and staff are supported to work more flexibly to best meet community needs.
The draft budget proposals acknowledge the extensive spending nationally and in South Gloucestershire to support local people and the local economy over the past two years of Covid-19 will affect the resources available into the future.
Additionally, the Council needs to confront the challenges of rising costs and rising demand, particularly for social care services, which were factors before Covid-19 and remain issues that must be managed into the future.
South Gloucestershire Council Leader, Councillor Toby Savage, said: "As a Council and community we have all felt the impact of the Covid-19 pandemic on our residents and local businesses. We have all had to adapt to doing things differently, working together differently and to meeting the costs of continuing to deliver the services that people rely on. We have risen to those challenges together and now we can look forward to a post-pandemic future and plan how we will meet the needs of people in South Gloucestershire in the years ahead.
"The proposals in these budget papers outline in considerable detail how we will work to ensure that young people in South Gloucestershire get the best start in life; how we will work with communities, the voluntary sector and individuals to help them to help themselves to thrive; how we will promote sustainable, inclusive communities, supported by the infrastructure and growth they need; and how we will do this while continuing to demonstrate that we can deliver value for money.
"We aim to do all of this while tackling the biggest challenges of our time, namely responding to the climate and ecological emergencies and to playing our part in eliminating the inequality gaps that exist in our society, which were only highlighted further during the pandemic."
Budget proposals summary
Over the past six months, the Council has undertaken a new approach to budget setting and conducted a comprehensive review of everything it does: how it does it, what it costs and whether there are better ways to deliver for local communities.
This work has identified measures to reduce spending while maintaining service standards, alongside investing in improvements to better deliver Council priorities.
The draft budget outlines how the Council proposes to allocate £111.555 million to Capital projects, and a net revenue budget of £250.918 million, amounting to more than a £360 million net budget in 2022/23.
While the Council continues to manage the impact of the Covid-19 pandemic, which is still affecting service delivery and demand in some key areas, the budget plans look forward to a post-Covid world.
The budget proposals factor in a 1.99 percentage point rise in council tax, in addition to a two-percentage point Adult Social Care Levy, which will specifically help contribute towards the Council meeting the increasing demand for social care services.
These services include, for example, helping older South Gloucestershire residents live safely and well in their own homes, manage health conditions to avoid needing to visit hospital or recover from a hospital stay.
In keeping with the Council's commitment to delivering the high-quality services that communities need, and to ensuring the Council delivers value for money for those communities, the draft budget identifies the ways that the Council could save on spending and generate appropriate additional income for services delivered over the next four years.
The Council aims to reduce spending by £18 million over that time by:
Implementing improved cost recovery, where the Council is able to charge to cover the cost of providing some services, such as recovering our full overheads against pre-application planning fees on large developments.
Adapting to different ways of working, building on what the Council has learned by working flexibly over the past two years.
Ensuring that where the Council levies fees and charges, those reflect the cost of delivering services and are set at a rate comparable with other local authorities, for example in the way we charge utilities companies to compensate for roadworks that cause disruption on commuter routes.
By adopting new technologies and automating systems where this can improve the way we work and improve our online offer, for example, so that more residents can access the support they need at any time.
Local residents encouraged to have their say
The consultation process forms an important part of how the Council budget gets approved, with residents' feedback being presented in the decision-making report to Councillors.
The feedback residents provided in last year's consultation process also informed the new Council Plan, which enshrined residents' priorities at the heart of the Council's work:
Creating the best start in life for our children and young people
Identifying and supporting those most in need and helping people to help themselves
Promoting sustainable inclusive communities, infrastructure and growth
Realising the full potential of our people and delivering value for money.
It also entrenched across all areas of the Council's work a focus on taking action to respond to the climate and ecological emergency and to play our part in reducing inequalities in our communities.