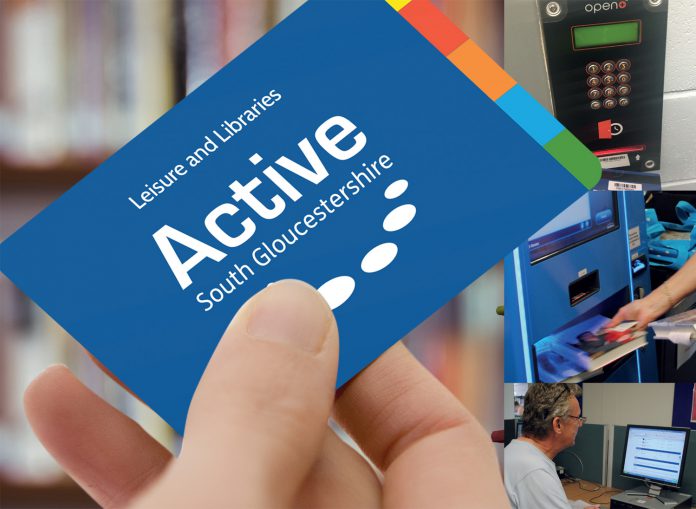 Extended opening hours will be introduced in eight of South Gloucestershire's libraries from Monday 2 October, thanks to the installation of new, Open Access technology.
The new system, which has been installed over the summer, will allow registered users to use their upgraded membership cards to access services during unstaffed hours. They will be able to browse, borrow and renew books and other resources, or to use the space for study, for example.
A series of changes to library services taking effect this autumn in South Gloucestershire, come as the culmination of a two-year review process that included extensive public consultation. The council as the council sought to save £500,000.
Initially, Open Access will go live on 2 October at Cadbury Heath, Filton, Emersons Green, Winterbourne, Thornbury, Staple Hill and Yate libraries, with users able to use the library from 7:30am – 8:30pm, seven days-a-week.
The technology is also installed at Patchway library, where opening hours are slightly different because the building is shared with the NHS. From 2 October Open Access hours will be 8.45am – 5.00pm Monday – Friday, except Tuesday when it will open later, until 7.00pm. Open Access hours on Saturdays will be from 9.00am – 1.00pm, but closed on Sundays. Additional funding from Patchway Town Council will also cover longer staffed hours than the core times funded by South Gloucestershire Council.
Downend library will also get Open Access technology, but this will be later in the year as the installation of the technology is more complex in that building. Kingswood library, which will move into the Civic Centre in summer 2018 will have Open Access technology installed when it relocates.
Bradley Stoke library has had Open Access in place since the beginning of 2017, where it has been successful in allowing new library users to access services during times when the library was previously closed. Those who work during the day and have limited time available during the weekends, for example, have been able to take advantage of early morning or evening opening, for example.
To use Open Access, users will need to receive an induction to the system at one of the libraries where it is installed. They can book a session either by visiting their local library or by going online to www.southglos.gov.uk/OpenAccess. Here, users will also be able to see the full terms and conditions of membership and use of the system.
All South Gloucestershire libraries will also be running with new staffed opening hours from 2 October. These times are available in each branch and are published on the website at www.southglos.gov.uk/libraries. Staffed hours are reduced from previous levels as this has been the primary way the council has been able to achieve the necessary savings.
Other changes to the South Gloucestershire library service include supporting Community Libraries in Marshfield and Stoke Gifford as the mobile library service has been withdrawn. Also, the Chipping Sodbury library will now be run by volunteers, with the support of the Sodbury Town Council, with South Gloucestershire Council, continuing to fund the costs of the service and train the new volunteers.
In the Severn Beach area the council has arranged for the North Somerset mobile to extend its service funded, this service is funded by Members Award Funding and parish councils
Cabinet Member for Communities and Tourism, Councillor Heather Goddard, said: "Our libraries are a wonderful resource, for residents of all ages and I am delighted that despite continued budgetary pressure on the council we have, working closely with the community, been able to develop a solution that maintains peoples' access to books and other resources, while making a contribution to the savings that have had to make.
"New technology will work alongside our excellent library staff so that as a community we can make the best use of these facilities throughout the week and even more residents can visit and take advantage of them."
For full details on staffed and Open Access hours at your local library, to book an induction session as well as to browse the catalogue and reserve or renew books, please go online at: www.southglos.gov.uk/libraries