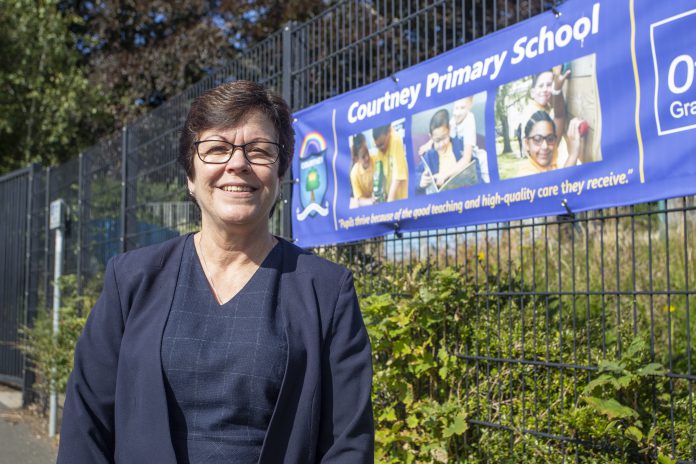 We are carrying out more maintenance improvements to school buildings than ever this year, investing around £2 million, with work already completed at a number of primary and junior schools across South Gloucestershire over the summer holidays.
There are 17 projects taking place in total and this schools maintenance work includes new roofing and roof repairs, heating and water services, toilet refurbishment, security improvements and new windows.
The investment totals £1,970,000 in maintenance projects during this year alone and is part of a four-year programme of work totalling £7.5 million.
Projects already completed include Courtney School in Kingswood which has had roof gutter repairs, with further repairs and replacement of rooflights planned for Easter 2021. Hawkesbury Upton Primary has had an upgrade to its fire alarm system and emergency lighting. Cherry Gardens Primary has had its fire alarm system replaced, and Christ Church Juniors has had its intruder alarm system replaced. The Ridge Juniors, Iron Acton Primary, St Michael's Primary (Winterbourne) and St Barnabas Primary's extension have all had their boilers replaced.
Other notable projects include the re-roofing of Barley Close Community Primary School and refurbishment of the toilets at Chipping Sodbury School.
Cabinet Member for Schools, Skills and Employment Cllr Erica Williams said: "Improving school standards in South Gloucestershire is our number one priority and we want to ensure that our pupils have the best learning environments that we are able to provide.
"This maintenance work that is taking place at a number of primary and junior schools across our area will help make sure that our education facilities remain safe and functional places for years to come."
South Gloucestershire Council's Cabinet approved a record £78 million investment into schools over a four-year period, funding the creation of new schools as well as capital improvements to a number of existing school buildings. This is the largest ever investment into schools made by the Council and reflects the highest priority we attach to improving school outcomes – not just in terms of results, but in terms of the learning experience and environment, for both pupils and staff.
A full list of the school maintenance work is below:
Hawkesbury Primary School, Hawkesbury Upton
Upgrade existing fire alarm system and enhance emergency lighting (35k)
Re-roofing (150k)
Cherry Garden Primary School, Bitton
Replacement of alarm system (50k)
Courtney Primary School, Kingswood
Roofing repairs (150k)
Wellesley Primary School, Yate
Roofing repairs (80k)
Barley Close Community Primary School, Mangotsfield
Re-roofing (230k)
St Barnabas Primary School (extension), North Common
Replacement of boiler plant (20k)
St Michael's Primary School, Winterbourne
Replacement of boiler plant and hot & cold water systems (300k)
Little Stoke Primary School, Little Stoke
Flooring and steelwork (80k)
Bowsland Green Primary School, Bradley Stoke
Health & safety playground work (80k)
Christ Church CofE Junior School, Downend
Replacement of alarm system (35k)
Christ Church Primary School, Hanham
Cladding (40k)
Beacon Rise Primary School, Kingswood
Stonework (100k)
The Ridge Junior School, Yate
Replacement of boiler plant (120k)
Iron Acton Primary School, Iron Acton
Replacement of boiler plant (100k)
Abbotswood Primary School, Yate
KS2 Windows replacement (250k)
Chipping Sodbury School, Chipping Sodbury
Toilet refurbishment (150k).
Total investment for 2020/21: £1,970,000.
For further information on education and support for children and young people visit:
www.southglos.gov.uk/edresources