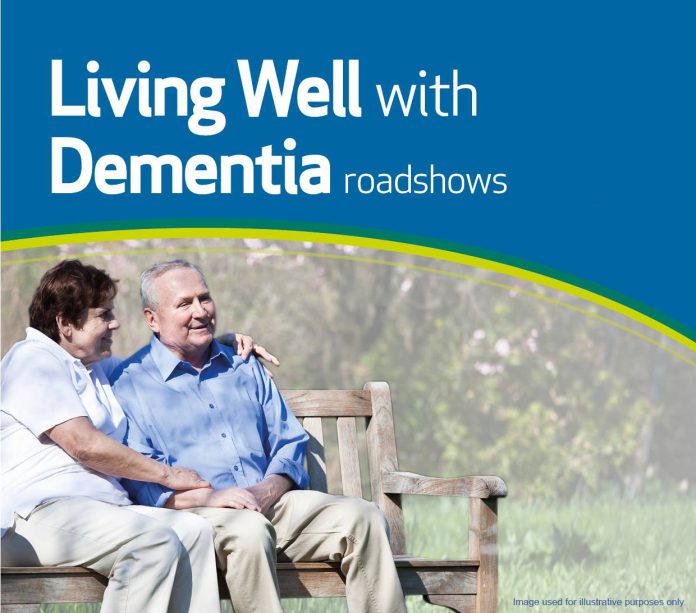 Residents in South Gloucestershire who have recently been diagnosed with dementia and their family, carers and friends are invited to a 'Living Well with Dementia' roadshow on 27 November.
The event, which is free to attend, will take place from 2pm until 4.30pm at The Batch Community Centre, Park Road, Cadbury Heath, South Gloucestershire, BS30 8EB.
The roadshow will offer practical, emotional and health advice and is intended to provide people with the information they need to understand their diagnosis, find out what support is available to them and learn how to live well with dementia.
During the roadshow, experts will be on hand to answer questions and attendees will be able to take home a handy guide to all of the relevant services and support that's available. There will also be talks about managing your affairs and all the help that's on offer from Age UK, the Alzheimer's Society and the Memory Service.
Cabinet member for Adult Care in South Gloucestershire Cllr Ben Stokes said: "Come along to our roadshow in Cadbury Heath to find out about all of the support that is available and receive expert advice on how you can live well with dementia. A dementia diagnosis can leave the person with dementia and their family with lots of questions about what to expect and what they can do to plan for the future. These roadshows provide useful information to help answer these questions and provide reassurance that you're not on your own."
Dr Peter Bagshaw, the Clinical Lead for dementia for South Gloucestershire CCG, said: "This roadshow is designed to connect people with dementia and their families and friends with the services and support available, and to encourage them to explore what would meet their needs"
In feedback from previous roadshows, attendees commented that the best part of the event was:
"Learning more about dementia and discussing a course of action concerning my wife's condition – very helpful."
"Expert speakers giving the whole picture of support."
"The relaxed and informative way the whole afternoon was presented and the information available."
"Talking face to face rather than over phone or through email / websites."
"It was very useful especially as it is all very new to our family."
"The best part was being made aware that you are not alone."
The Living Well with Dementia roadshow is free, but places should be booked in advance by using one of the following methods:
Book online at www.eventbrite.co.uk/e/cadbury-heath-living-well-with-dementia-roadshow-2017-registration-38403115753 or scan the QR code
Email cchengagement@southglos.gov.uk
Phone 01454 862356.
For more information and details of future roadshows visit www.southglos.gov.uk/dementia