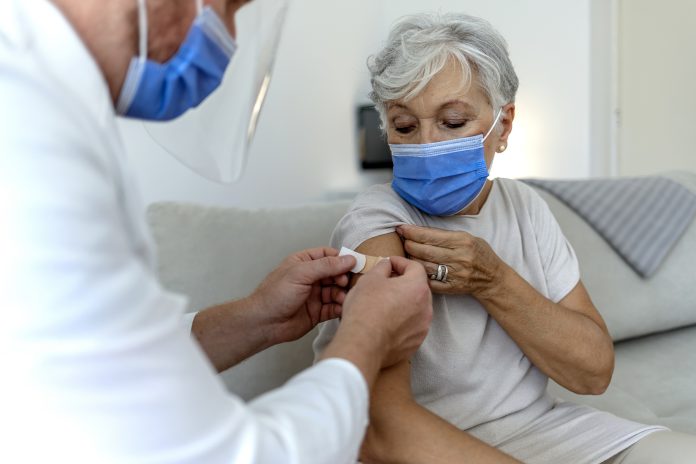 As winter draws nearer, residents of South Gloucestershire are being urged to help protect themselves as much as possible this winter by getting all eligible vaccines before colder weather sets in, and heating costs rise.
Respiratory viruses like flu and Covid-19 are expected to circulate widely this winter after two years of social distancing measures and restrictions in place, which may also lead to lower levels of immunity.
With predicted high levels of both viruses circulating, and the cost of living continuing to rise, South Gloucestershire's new Director of Public Health Professor Sarah Weld and Councillor Franklin Owusu-Antwi, cabinet member responsible for public health at South Gloucestershire Council, are urging those in eligible groups to take up the offer of free vaccinations now.
Professor Weld said: "This winter could be very difficult with high numbers of flu and Covid cases expected, plus the rising cost of keeping warm and well. You can help yourself now by getting vaccinated.
"Vaccines are the best way to protect yourself from serious illness caused by flu and Covid and will help protect others around you as well as the NHS from becoming overwhelmed this winter."
Councillor Owusu-Antwi said: "First, second and booster Covid vaccines are available to anyone over the age of five at local clinics. Autumn boosters are available to people over 50, pregnant women and anyone over five years old with an underlying health condition. Book with your GP or find a local walk-in clinic at www.grabajab.net
"Free flu jabs are available to anyone over 50 (including those who will be 50 years old by 31 March 2023), pregnant women, people with certain health conditions or who work in some frontline jobs. You can book now by calling your GP or through a pharmacy."
All primary school children and some secondary school children will be offered the flu nasal spray again this year, which is usually given at school. GP surgeries are also inviting children aged two and three years old (age on 31 August 2022) for the nasal spray vaccination at their practices.
As well as taking up the vaccines, everyone is encouraged to help stop the spread of respiratory viruses this winter by practising good hand hygiene, covering your nose and mouth when you cough and sneeze and staying away from others where possible if you have symptoms.
Support to help keep warm and well this winter is available. The council has a number of financial support schemes and there are national funds and rebates to help with energy bills. Visit www.southglos.gov.uk/costofliving for details or call into one of the council's One Stop Shops in Kingswood, Patchway or Yate.