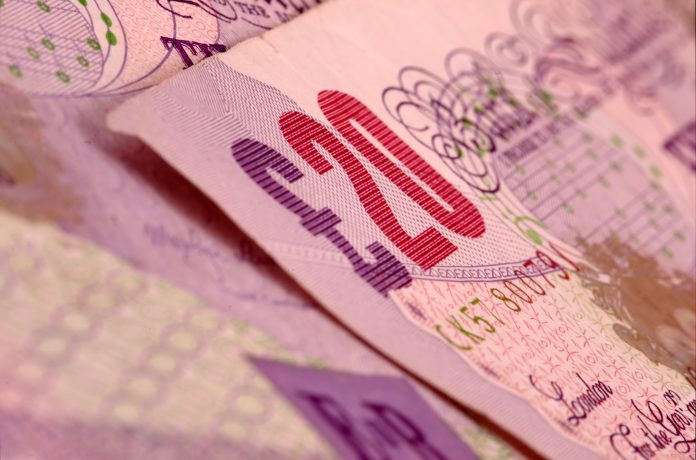 We are committed to making sure that all students are able to bounce back from the impact on their learning caused by the disruption of Covid over the past 12 months. To do that, we are moving our innovative Recovery Curriculum into its next phase and the overall Schools Budget allocates £174,646,381 direct to schools for 2021/22.
The Budget proposals, approved by Full Council on Wednesday 10 February, also include plans for £37,801,000 worth of capital projects in 2021/22 to improve school buildings and infrastructure, continuing our record investment in schools' fabric and facilities for all pupils in South Gloucestershire.
The schools' budget is an increase on last year's funding, meaning that more money will be going to schools. Comparable per pupil funding will be on average 3.84 per cent higher than in 2020/21.
Overall schools funding for South Gloucestershire schools will increase by £15.3 million in 2021/22. This includes £7.8 million to fund improved teachers' pay and pensions, £1.1 million for increasing pupil numbers and £6.4 million additional growth funding allocated to headteachers to cover costs and their school's priorities. This means that minimum funding for primary pupils will at least be £4,180 per primary pupil; £5,215 for pupils in Key Stage 3; and £5,715 per pupil in Key Stage 4, which meet the national minimums.
Our capital investments include a number of major projects, such as:
• Elm Park Primary School: A revised budget of £6.1 million has been approved to rebuild the school. In line with our climate agenda, the design meets low carbon design standards and will provide an exciting teaching and learning space It will be ready for occupation at the start of the academic year 2022/23.
• Frenchay Church of England Primary School: An investment of £9.6 million will see the school rebuilt and enlarged on the former Frenchay hospital site. The new school will provide 420 primary school places, with new and existing pupils moving to the new building in September 2022. The design of the new school seeks to reflect and preserve the ethos of the school and meets low carbon standards.
• Lyde Green Primary School: We are investing our full basic need allocation of £4.1 million into this scheme to develop the new primary school at Lyde Green, ready for opening in September 2022. Contributions to the scheme include funding from new housing built locally and the design meets low carbon standards. This scheme is being developed alongside plans to build a new secondary school and the Government has approved a funding bid for this project under Wave 14 of the Free Schools Programme.
While attainment for students in South Gloucestershire has been improving in recent years, in response to the effects of Covid and students not being able to receive in-school learning, we introduced the Recovery Curriculum, which has helped to mitigate the loss of learning arising from social restrictions during the pandemic. Thanks to a new £1.2 million investment in this Budget, we are now looking forward to building on this approach to further accelerate improvements in our pupils' outcomes.
The 'Recovery Curriculum' has been adopted by schools from across South Gloucestershire and continues at pace through what we call our #southglosconnect approach. Since June 2020 we have developed a range of resources to support schools, staff and most importantly the children and young people themselves.
As we have moved into the realms of remote learning, we have continued to provide resources to support school leaders, providing frameworks to support quality and sharing through our regular communications different resources and ideas from across the sector. We invested in the Thrive app, an NHS approved app for all school staff, from teachers and teaching assistants, to cleaners and office staff. This has been very successful and we are building on this to deliver the support to the Early Years sector, to pre-school employees and childminders, as we extend the offer further having seen its success. For our pupils we will be launching the Online Pupil Survey again, across all our schools and Trusts, which will give us a really detailed view of how our children and young people are feeling about different aspects of their education, so we can better support them.
The next phase of the Recovery Curriculum approach will also focus on improving the transition process, investing in supporting schools and settings to support children move through the different levels of the education system.
The other area of investment will be through our Holidays and Food programme, which aligns with our recovery approach. We want to expand opportunities to children during the holidays and extend what is already provided in schools.
The next phase of recovery is just as important as the first, in particular our support for the most vulnerable pupils, where we will continue to provide training to support staff and resources to support the children and young people themselves so that they are better equipped for their next steps.
The Council is continuing to prioritise investment in our schools, but we are also delighted to have been awarded a Government grant as part of the new Educational Attainment Programme, of £580,000, to deliver holiday activities and support the wellbeing of children and young people in 2021/22. We aim to expand this programme by building on the experience of the Recovery Curriculum. We will do this by targeting those areas where there are the most significant gaps in educational achievement.
Cabinet Member for Education, Skills and Employment, Councillor Erica Williams, said: "Creating the best start in life for our children and young people has long been our top priority. We are making progress, but we want to do more so that all our children can reach their potential.
"Our Recovery Curriculum is a ground-breaking approach that has been widely embraced by schools and we're backing that up with increased funding for the future and new and improved school buildings to provide the environment for our children to thrive.
"The Elm Park Primary and Lyde Green developments are particularly exciting because it they have been designed to Passivhaus net zero carbon standards and will showcase the way we can build for the future not only of our students, but also for the future of our planet. We hope this project will pave the way for more council investments to contribute not only to our goals to improve pupil achievement, but also support our aspirations to take meaningful action in response to the Climate Emergency.
"We are also continuing our record investment in maintaining and upgrading our existing schools and developing new, state of the art facilities, particularly where we have growing numbers of young people."
The Budget was presented to the meeting of Full Council on Wednesday 10 February 2021. Papers for this meeting, including the Budget, are available on the Council website at: Agenda for Council on Wednesday, 10th February, 2021, 7.00 pm – South Gloucestershire Council (southglos.gov.uk)