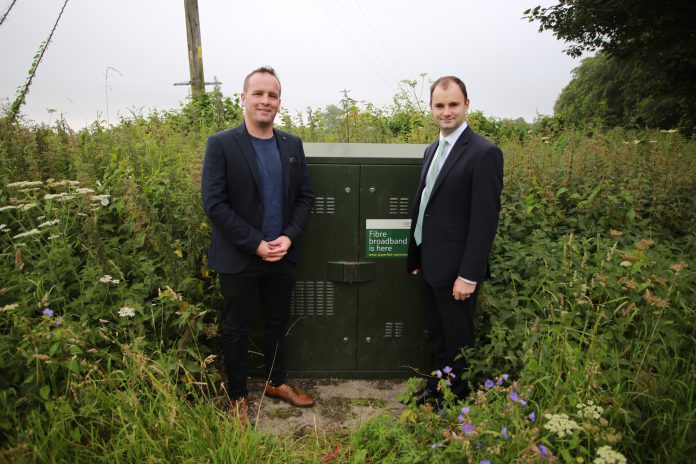 Even more people in South Gloucestershire are set to benefit from our ongoing rollout of broadband, after an additional £900,000 in funding has been secured from central government.
South Gloucestershire Council successfully applied for the £900,000 in funding which will help the council further deliver super-fast broadband to around 100 rural businesses in the area and is jointly provided by the European Agricultural Fund for Rural Development and Defra.
Work has now started to identify the rural businesses which will benefit from this extra money.
The council's Cabinet Member for Corporate Resources Cllr Ben Burton was joined by MP Luke Hall to celebrate the additional money.
Cllr Burton said: "We understand how important broadband is for people, especially those running rural businesses, so we are very pleased to welcome this additional funding following our successful bid to government.
"So far, more than 21,700 homes and businesses have been able to access fibre broadband as part of our rollout across South Gloucestershire, a substantial number, but one we are focused on improving upon.
"We are committed to providing a better broadband service to as much of the district as possible and this latest investment will help us bring connectivity to some of the harder to reach rural areas."
Thornbury and Yate MP Luke Hall said: "Working alongside the Council and its administration, I was delighted to have been able to successfully press Government through writing to the Minister to release the funding for this key project for rural families and businesses, and was pleased to receive a response confirming the bid had been successful.
"Working alongside our local councillors we can make a powerful case for the Council's requests for funding to improve lives for our community."
Since our broadband project began in 2013 we have provided superfast broadband access to more than 96 per cent of households and businesses in South Gloucestershire.
For more information about broadband in South Gloucestershire visit www.southglos.gov.uk/broadband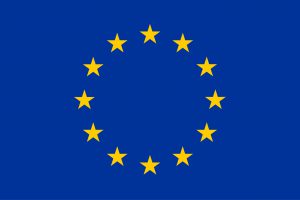 The European Agricultural Fund for Rural Development: Europe investing in rural areas