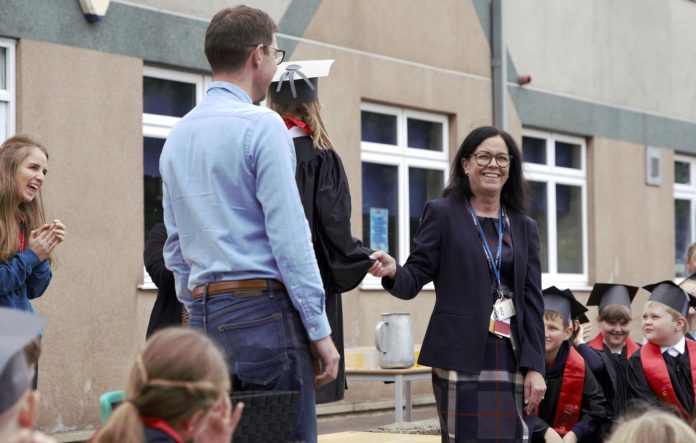 Almost 800 primary school pupils from across South Gloucestershire are celebrating, following their graduation from the Children's University.
As part of its Recovery and Innovation Fund, South Gloucestershire Council has invested in the opportunity for 12 schools to be part of the special programme in partnership with UWE and delivered by the charity Children's University, which work in schools to develop character, wellbeing, and a love of learning in children from age five upwards.
In total, 785 children logged more than 100,000 learning hours collectively over the past academic year, learning in class how to become more active participants in their communities and their schools, encouraging extra-curricular activities that go beyond the school day. They were also given the chance to visit UWE and were awarded points throughout the programme that were accumulated to go towards their overall certification.
To celebrate the achievements of the children and find out more about the programme, South Gloucestershire Council Cabinet Member for Education, Skills and Employment, Cllr Erica Williams, joined pupils from Alexander Hosea Primary School in Wickwar to present their certificates and spoke at their graduation ceremonies. She said: "I am delighted to see so many children being encouraged to take part in extracurricular activities inside and outside school through the Children's University.
"Our top priority as a council is to improve school standards and the way in which these children have learned how they can play a bigger part in their communities and their schools demonstrates how a holistic approach can give them the best possible outcomes. I cannot wait to see more graduations take place as local children continue to benefit from this programme."
Alexandra Thiessen, Project Assistant for the Children's University, said: "This has been our biggest year yet with almost 800 pupils graduating across South Gloucestershire and we want to say a massive thank you to the council for its support and to the councillors who helped us mark this fantastic year. These graduations recognise the active participation these children have had in education in and more importantly beyond school and it is great to see these investments being made in their future."
The schools taking part in the Children's University programme in South Gloucestershire this year were:
• Alexander Hosea Primary, Wickwar
• Barley Close Primary, Mangotsfield
• Bowlsand Green Primary, Bradley Stoke
• Christ Church Primary, Hanham
• Christ Church Junior School, Downend
• Little Stoke Primary, Little Stoke
• Lyde Green Primary, Lyde Green
• Our Lady of Lourdes, Kingswood
• Parkwall Primary, Cadbury Heath
• Tyndale Primary, Yate
• Wallscourt Farm Academy, Stoke Gifford
• Woodlands Primary, Yate.