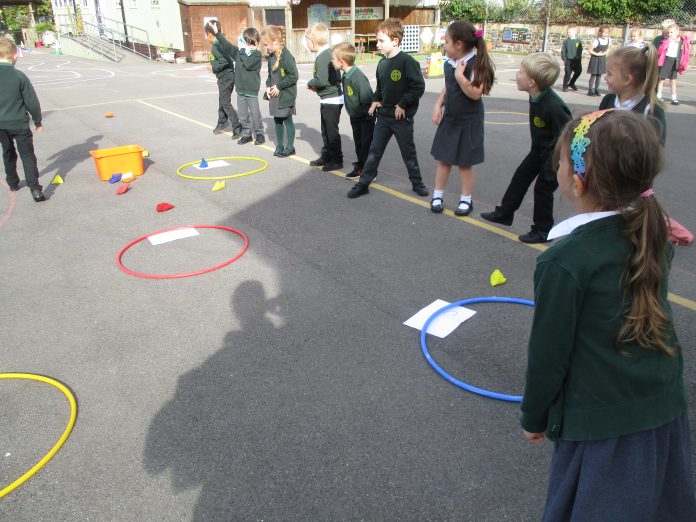 South Gloucestershire Council's schools support function, Integra, has hosted a special event involving 10,500 pupils from 46 schools across the region to celebrate World Maths Day, which was held on 15 October.
Schools from South Gloucestershire, Bath and North East Somerset, Bristol and Gloucestershire joined the virtual maths event with 368 classes being held for the thousands of children taking part during a day of activity.
Children learned about the origins of the numerical system and explored some of the different mathematical methods used around the world; from learning to count in Japanese, to cracking codes in Swahili, and even Egyptian multiplication.
When not involved in the online activities and guided lessons being held, pupils ventured outdoors to play maths themed games, solve puzzles and take part in competitions. Parents were also able to join in with the fun, with some taking part in a scavenger hunt at home with their children.
Integra is the trading arm of South Gloucestershire Council, delivering facilities management and specialist support solutions to schools, educational establishments and businesses. During the Covid-19 pandemic Integra has been busy providing schools with access to on-line teaching resources so pupils could continue to learn from home.
South Gloucestershire Council's Cabinet Member for Corporate Resources, Cllr Ben Burton said: "A big well done to the many thousands of children from around the region who took part in this wonderful event to celebrate World Maths Day.
"The virtual event was extremely popular and provided schools with an opportunity to explore mathematics and to interact virtually, learning more about the subject and how varied and interesting it can be. We have been working hard to support our schools throughout some challenging circumstances and I'd like to thank everyone Involved in that."
Speaking of the event, a year 4 child at Longwell Green Primary School said: "Maths was in the air all day!"
A parent of a child who attends St Michaels Primary School in Stoke Gifford and participated in the event said: "Thank you, what a lovely way to make maths fun."
For more information about the work of Integra, visit https://www.integra.co.uk/