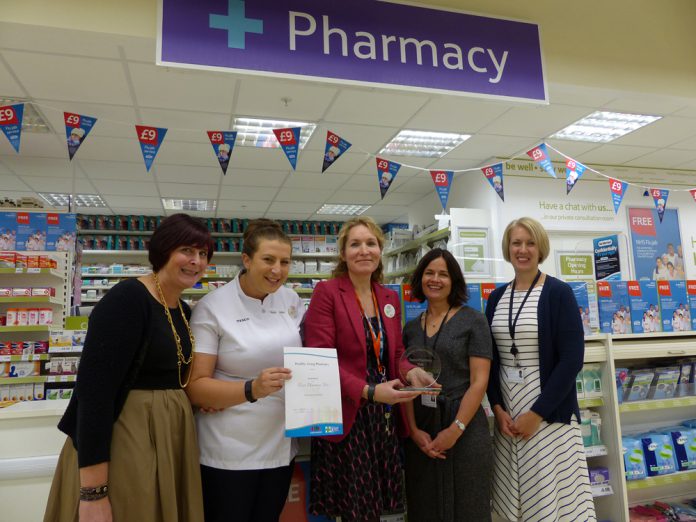 To mark Self Care Week (November 13 to 19) we are highlighting the role a High Street health expert can play in keeping people well – the community pharmacist.
Many people visit the GP or A&E for conditions that could be treated at home or with advice from a pharmacist. Using the wrong health service increases the strain on the NHS, so it is important to think about what is the best service for your health needs.
Cllr Erica Williams, Cabinet Member responsible for Public Health, said: "Pharmacists are highly trained health professionals who can give advice and recommend treatments for conditions such as coughs, colds, sprains and strains. And in South Gloucestershire, we have launched a number of healthy living pharmacies which provide so much more than just a place to pick up a prescription.
"Self Care Week is an annual campaign to promote and encourage more self care among communities and families, so next time you pay a visit to your local High Street why not talk to your community pharmacist who can help you to stop smoking, manage your weight or even provide a flu jab."
Healthy Living Pharmacies also promote the council's SportsPound scheme where people can sign up to receive free vouchers to use on a range of activities to keep fit and well.
Like Jane from Yate who is already benefitting from our SportsPound scheme. Jane said: "I retired in July from an active job and started to put on weight and found that instead of doing 10,000 steps a day I was doing less than 5,000. Apart from going for a walk at weekends I have never tried any activity until I used my first SportsPound voucher to try Zumba Gold in Winterbourne. I loved it and was instantly hooked. Now I go every week on a Monday morning, which is a fun and lively start to my week and I would recommend SportsPound to anyone who wants to get active."
The first Healthy Living Pharmacy to open in South Gloucestershire was in 2016 at Yate Shopping Centre Tesco store. It was awarded Healthy Living accreditation following a rigorous process and now there are many more scattered across the district.
To find out where your nearest Healthy Living Pharmacy is visit www.southglos.gov.uk/healthylivingpharmacy
To find out more about SportsPound visit www.southglos.gov.uk/sportspound