*Updated Guidance*: Children Missing from Home, Care and School Multi Agency Protocol
20 April 2022
This protocol has been updated and republished today follow the link to read the protocol
Children Missing from Home Care and School Multi-Agency Protocol April 2022
---
April Edition of Safeguarding Newsletter Published Today
8 April 2022
The April Edition of the Joint Newsletter for the Safeguarding Adults Board and Children's Partnership is now available
Safeguarding Update Edition April 2022
---
*SPECIAL EDITION* Learning from Reviews Newsletter
17 March 2022
A special edition of the joint safeguarding newsletter has been published today which has a focus on learning from statutory reviews
You can read the newsletter here
We are seeking feedback about how you have used the resource – give your feedback here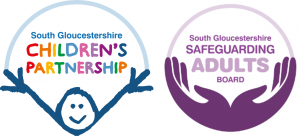 ---
Safeguarding Newsletter March 2022
8 March 2022
The March Newsletter is now available to read and download – you can access the newsletter by clicking here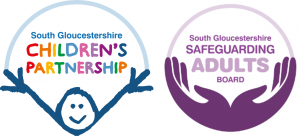 ---
Gloucestershire FA Designated Safeguarding Officer
17 February 2022
Gloucestershire FA are looking for a person with significant safeguarding experience and a passion for grassroots football to join their team. The successful candidate will manage the Association's
safeguarding work in accordance with FA safeguarding policy, procedures, regulations, standards and guidance. They will manage child and adults at risk protection concerns and play a very significant role in implementing and maintaining The FA Safeguarding 365 Standard for County FAs, driving safer practice and culture in grassroots football.
All the details are available here – Designated Safeguarding Officer – Job Advert – 16 February 2022
Closing Date 15th March 2022
---
Bitesize Private Fostering Workshops
11 February 2022

*BRAND NEW* Bitesize 45 minute sessions on Microsoft Teams to help you understand your responsibilities about Private Fostering
Book a place here – No charge and open to practitioners from all agencies
---
February Newsletter Published
11 February 2022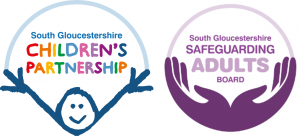 The latest edition of the Safeguarding Adults Board and Children's Partnership Newsletter has been published today.
Read it here
Safeguarding Update Edition Feb 2022
---
Bitesize Sessions about Child Exploitation
4 February 2022
We  have new dates available for practitioners from all organisations to attend a Bitesize Session about the Exploitation processes in South Gloucestershire.
These are free to attend and are only for 45 minutes  so can easily be fitted into busy calendars.  Book a place using the links below:
March 3rd at 1pm – book here
April 25th at 12 noon – book here
May 18th at 2pm – book here
---
January Newsletter 2022
28 January 2022
The joint newsletter for the Children's Partnership and Safeguarding Adults Board has been published today
Read the newsletter here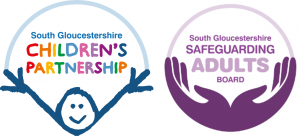 ---
Multi Agency Audit – Pre-school Children and Under1s
28 January 2022
In December the Multi Agency Quality Assurance Sub Group undertook an audit about pre-school children with a child protection plan, or with a child in need plan.
Read the learning by clicking on this link and consider what you need to do differently in your practice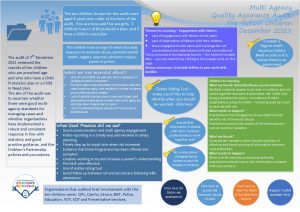 ---
Older posts