November Safeguarding Newsletter
7 November 2023
Our latest Newsletter has been published today
Safeguarding Update Edition November 2023
---
October Safeguarding Newsletter
18 October 2023
The October Safeguarding newsletter for the Safeguarding Adults Board and Children's Partnership is now available here
---
Children's Partnership Annual Report Published Today
4 September 2023
The Children's Partnership Annual Report was approved by the Executive on 31st August.
Please have a read here
South Gloucestershire Children's Partnership Annual Report 2022-23
---
August Safeguarding Newsletter
15 August 2023
Please find the August Safeguarding Newsletter on this link
August Safeguarding Newsletter
---
Baby M – Child Safeguarding Practice Review published today
18 July 2023
The Children's Partnership have published a CSPR called baby M today.
You can read the review here
You can read the learning brief here
You can book a place on a learning event about this review and Family A here
---
July Safeguarding Newsletter
13 July 2023
The new Safeguarding Newsletter for the Children's Partnership and Safeguarding Adults Board has been published today.
---
BRAND New Request for Help Form
4 July 2023
Launched on Monday 3rd July – the brand new Request for Help form.
Please use this form for all new referrals for help for a child or family.
Take a look here: Request for Help Form PDF
This version can be opened and filled in Request for Help Form July 2023
Completed forms should be emailed to Accessandresponse@southglos.gov.uk
---
ICON: Working Well Together
6 February 2023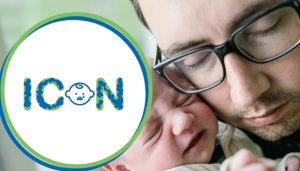 Online Event for practitioners working with families in South Gloucestershire
Wednesday 19th April 9am-12noon

Download the flyer here ICON Working Well Together
---
January Newsletter Published
23 January 2023
You can read the latest newsletter here
Safeguarding Update Edition January 2023
---
*NEW TRAINING* Courageous Conversations
21 December 2022
Monday 23rd January, 1.15pm-2.45pm – Brand new session
1. Broaching difficult subjects with parents/carers (both early help and needing to make a referral to children's social care)
2. Keeping safe and feeling confident in courageous conversations with families
3. Consider the responses we may receive from parents/carers and how lived experience impacts on the response.
Book a place here
Download the flyer here – Courageous Conversations
---
Older posts