Bitesize Sessions about Child Exploitation
4 February 2022
We  have new dates available for practitioners from all organisations to attend a Bitesize Session about the Exploitation processes in South Gloucestershire.
These are free to attend and are only for 45 minutes  so can easily be fitted into busy calendars.  Book a place using the links below:
March 3rd at 1pm – book here
April 25th at 12 noon – book here
May 18th at 2pm – book here
---
January Newsletter 2022
28 January 2022
The joint newsletter for the Children's Partnership and Safeguarding Adults Board has been published today
Read the newsletter here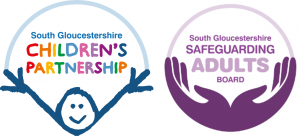 ---
Multi Agency Audit – Pre-school Children and Under1s
28 January 2022
In December the Multi Agency Quality Assurance Sub Group undertook an audit about pre-school children with a child protection plan, or with a child in need plan.
Read the learning by clicking on this link and consider what you need to do differently in your practice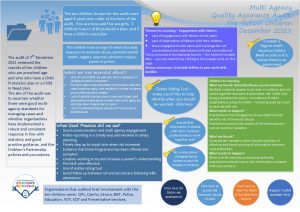 ---
See Something Say Something
19 January 2022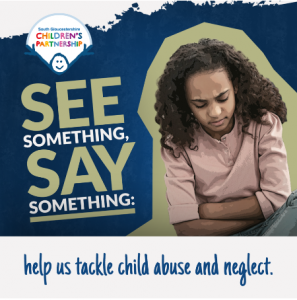 Our new campaign uses the hashtag #SeeSomethingSaySomething and encourages everyone to be the eyes and ears and reporting when something doesn't look or feel right
We all have a role to play in protecting children and young people from abuse and neglect.
 Visit http://sites.southglos.gov.uk/safeguarding/children/i-am-a-parentcarer/recognising-abuse/ for examples of concerns that you should get in touch with us about. Call us on 01454 866000 (01454 615165 out of hours). In an emergency, call 999.
 Be our eyes and ears.  
#SeeSomethingSaySomething
---
Bitesize Sessions for Understanding Thresholds 2022
13 January 2022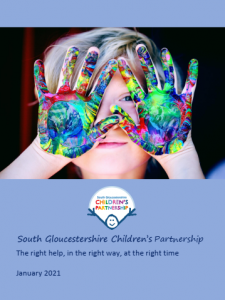 The Right Help in the Right Way at the Right Time was published in 2021 and there are a series of workshops available for practitioners who work with children in South Gloucestershire
These are just 45 minutes long and free to attend.
20th Jan 12 -12.45pm
4th April 10am-10.45am
12 July 1pm-1.45pm
Places for 2022 can be booked by clicking here
---
Older posts
Newer posts