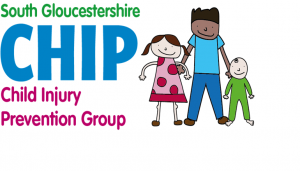 The pages on this website aim to provide parents, carers and practitioners with all the evidence based information, guidance and tools to enhance the safety of children and young people in South Gloucestershire.
Unintentional injuries in and around the home are a leading cause of preventable death for children under five years and are a major cause of ill health and serious disability. Analysis of the most recently available five years of data in England, shows that each year approximately 60 children and young people died, 450,000 attended accident and emergency (A&E) and 40,000 were admitted to hospital as an emergency. Public Health England 2014.
NICE uses the term 'unintentional injuries' rather than 'accidents', since 'most injuries and their precipitating events are predictable and preventable. The term 'accident' implies an unpredictable and therefore, unavoidable event.
Information and links to further information relating to specific causes of injury can be found on the Child Injury Prevention pages for parents/carers.
Working in partnership the South Gloucestershire Child Injury Prevention group work towards and deliver the priorities set out in the 2017-2019 Child Injury Prevention Action Plan.
News
Latest update from the Child Injury Prevention Group (CHIP)
Resources and information
The Health Promotion, Resource and Information Service provide resources and supporting information to promote healthy lifestyles and facilitate behaviour change. This service is available to staff working in this field across all sectors in Bristol and South Gloucestershire.
It is a free service and can offer service users: DVD's, Teaching packs, Displays, Models and Equipment e.g. Display boards for loan, they can also supply leaflets and posters in various topics such as Injury prevention, Smoking, Alcohol, Nutrition, and Childcare.
The R&I Service is based at the Greenway centre in Southmead and is open Monday – Thursday 8.30am – 5pm and Friday 8.30am – 3.30pm for drop in's.. They can be contacted by telephone on 0117 9222290 or email: ph.leafletshp@bristol.gov.uk, resources can also be viewed on the website: http://bristol.resourcesorg.co.uk
Strategy and Guidance
Fire Safety CYP Brochure – a new resource for Children and Young People. It details the educational packages and services they can provide to support children's learning around fire safety, water safety and road safety.
NICE – Unintentional injuries: prevention strategies for under 15s
This guidance is for commissioners and providers of health services, local authority children's services, local authorities and their strategic partnerships, local highway authorities, local safeguarding children boards, police, fire and rescue services, policy makers, professional bodies, providers of play and leisure facilities, and schools. It is also for other public, private, voluntary and community organisations and services which have a direct or indirect role in preventing unintentional injuries among under-15s.
NICE – Unintentional injuries in the home: interventions for under 15s
This guidance is for commissioners and providers of health services, environmental health services, housing services and associations, local authority children's services, local authority health and wellbeing boards, local authorities and their strategic partnerships, local safeguarding children boards, police, fire and rescue services, Sure Start and children's centres. It is also for practitioners who visit families and carers with children and young people aged under 15 (including GPs, midwives, social workers and health visitors). https://www.nice.org.uk/guidance/ph30
NICE – Unintentional injuries on the road: interventions for under 15s
This guidance is for local highway authorities, local strategic partnerships, directors of public health, health professionals who have a responsibility for preventing or treating unintentional injuries affecting children and young people aged under 15, and school travel planners. It may also be of interest to road users, children, young people, their parents and carers and other members of the public. https://www.nice.org.uk/guidance/ph31