January Newsletter Published
23 January 2023
You can read the latest newsletter here
Safeguarding Update Edition January 2023
---
*NEW TRAINING* Courageous Conversations
21 December 2022
Monday 23rd January, 1.15pm-2.45pm – Brand new session
1. Broaching difficult subjects with parents/carers (both early help and needing to make a referral to children's social care)
2. Keeping safe and feeling confident in courageous conversations with families
3. Consider the responses we may receive from parents/carers and how lived experience impacts on the response.
Book a place here
Download the flyer here – Courageous Conversations
---
December Newsletter Published Today
9 December 2022
Have a read of the new safeguarding newsletter for December
Safeguarding Update Edition December 2022
---
New Opportunity to Volunteer
25 October 2022
Bristol & South Glos Schools Service Volunteer Advert – Oct 22
Please find above an advert for NSPCC Schools Service Volunteer roles, which are currently being recruited to by the NSPCC in the Bristol & South Glos area.  The Schools Service Volunteers are the face of the NSPCC in South Glos schools – delivering essential safeguarding messages through Speak Out. Stay Safe workshops.
---
October Newsletter published today
21 October 2022
The joint safeguarding newsletter for October has been published today
Have a read here Safeguarding Update Edition October 2022
---
August Newsletter Published Today
12 August 2022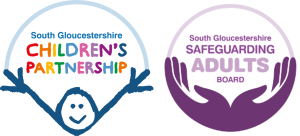 Read the newsletter here
---
Volunteer for Life Skills
15 July 2022
The Lifeskills safety centre are recruiting volunteers to support delivery of injury prevention interventions.
Want to be involved?  More information on this link
---
Harmful Sexual Behaviour Guidance
1 July 2022
BRAND NEW: Harmful Sexual Behaviour Guidance – please circulate this within your organsisations
Harmful Sexual Behaviour Guidance – Spring 2022
---
June Safeguarding Newsletter – Published today
1 June 2022
You can read the June Safeguarding Newsletter – from the Safeguarding Adults Board and the Children's Partnership by clicking the link below
Safeguarding Update Edition June 2022
---
May Edition of the Safeguarding Newsletter
24 May 2022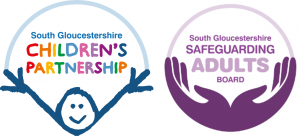 You can read the new edition of the newsletter here
---
Older posts